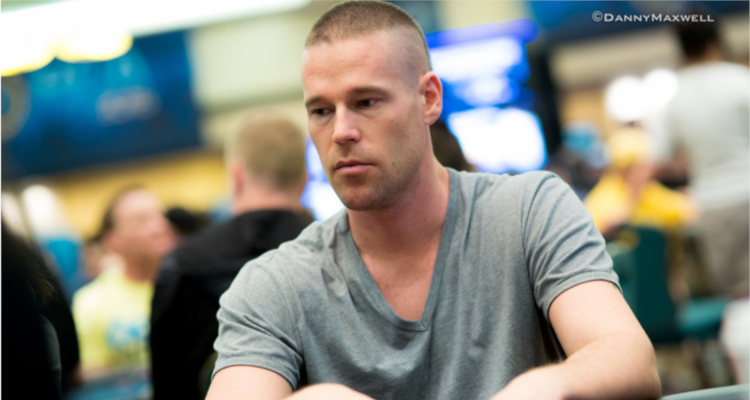 Interview to Patrik Antonius
During the Pokerstars Barcelona European Poker Tour we had the pleasure to inteview Finish poker player Patrik Antonius. Patrik is a former tennis player who decided to start a career in high stakes more than eighteen years ago. First in the Finland All Time Money List, Patrik tell has how he sees poker evolution over last twenty years, and how important is to prepare yourself mentally and physically for the victory. Keep on reading!
-Thank you so much for receiving us. You are a former tennis player, how do you end up playing poker professionally?
-I played a lot of games with my friends when I was young and somehow we started to play cardgames for a little money and then with more money, but it was a lot of fun, it was just for enjoyment. Eventually, I went to the Casino in Helsinki and I won the first tournament I ever played and since then I started to get more interested on the game but I still didn't know that you could play poker professioally and make a living of it. This was like 1997 and I started to make good money about in 2000. So I have played almost 18 years professionally now. I have always been quite competitive and natural gifted in games, specially when there's money involved, so poker fits perfectly for me, it brings the extra challenge. It's a lot of pressure and a lot of strategy.
-You are a high stakes player, you're bigest prize is $3,153,551 which is huge. How do you manage the pressure in these situations?
-Well, yes, I have been both sides, like winning a big pot and also losing it and, also in other sports...sometimes, basically you're strugglying and you have to toughen up usually the most basic things in life make a big difference when you like sleeping better, training better and doing things that you enjoy. It's about balancing and obviously it's not for everyone, specially high stakes where money can get very big so that's why a lot of people don't feel good or choose not to go to these games, even if they would have the talent but for me it's never been a problem, moreover, I live for the big games, 'cause I get out my very best.
-Do you think that your past as a tennis player has helped you to manage these situations?
-Yes, totally. I did so much sports, and I learn're noted a lot from them when I was young. You learn to handle preassure, you learn to handle wins and losses and you learn to handle yourself and you learn to it's so much about what you do outside of the poker like how you prepare yourself to play, then you're going to play well but if you haven't done the right things to feel good, to be fresh, and be focused and be ready to win then ...you know...it's difficult.
-Have you seen an evolution in your game since you started playing high stakes?
-I think almost everyone's game is changing all the time in some direction and the game also has changed itself with the introduction of new technologies, people trying to find better solutions to different situations, and you always have to adjust your game based on your oponents so this is just what I've been trying to do and I like the way poker is now. I really enjoy a lot of people playing, still very thrilling, 'cause I don't see any super human playing, anybody can win, anybody can lose.
-How would you describe the evolution of poker then?
-It's a good question, players all over get better. Nowadays Iplayer don't expose themselves that much to bad situations that many times to avoid people taking advantage of their risky game. Poker has of course evolved a lot when comes like to technology, analysis, a lot of teaching and coaching...even if playing is quite different 'cause you are there. In poker everything is like a calculated risk. Sometimes you make tougher decisions and you can not control that part, the only thing you can control is trying to make the best decisions at every moment, and calculating risks. I'm trying to take very small risks obviously but some times you have to take bigger ones, it's normal.
-What are your favorite international stops?
-Barcelona, Melbourne in Australia.
-What is the longest you have been without cashing out a prize and how have you handled it?
-It was a long time for me in tournament, because during more or less six years I played about 3 to four tournaments per year and I don't think I got any prize during a couple of years but I think in poker you can go easily 10 tournaments without cahing out anything, it's normal. Anyway, I have been always playing cash poker, playing big cash games and it was that what it was really counting for me. Tournaments have always been for me like the competitive part of poker, and I haven't really been putting my mind on that. In 2005 I put some effort in tournaments and I had some result and I am back now in 2018 and I had a lot of good results this year, which is nice.
-First in Finland All time Money list, but what are the tournaments you are most eager to win?
-The tournaments where there's a lot of players, for example if you win a tournaments where there's over a couple of thousands players it feels nicer, because it's tougher and it takes longer to win. I don't really have any particular goals or tournaments set on my mind at the moment, but I'm always trying to do my best. I don't really think much about things that I can't control. Also, it's nice to win High Roller events, where there are such an amazing bunch of good players.
-Tennis, poker, what is next? Do you see yourself professionally when you are old?
-I see myself playing when I'm old, but it all comes down to how much I want to play like I'm travelling to many places all the times, so I guess, what is old nowadays, when you're 60/70...maybe not so much travelling. But you never now what life will bring, I'm very competitive, I like it, so why don't doing something that you like? I doesn't feel like a job, right now. It feels more like a job when you have to play, to make a living. For me it's a privilege to be able to play all the big events and I can completely control my time. Some times I'm a bit burned out like I've been playing a lot and I feel like taking a month easy. Only the time will say, hopefully I will be playing for a very long time.
-Thank you Patrik. It was a huge pleasure talking to you.
-Thanks to you. My pleasure.