In poker, the ICM stands for Independent Chip Model, a mathematical model used to calculate the real value of the chips in a poker tournament, depending on the prize structure and the amount of chips each player has.
The ICM is useful to determine at what exact moment it is appropriate to be aggressive, and when it is more advisable to bet on a softer and more conservative game.
The best way to make these calculations without errors and in a fast way is through a help software, and in this sense, ICMizer is one of the best. We tell you what it is, how to study with ICMizer and why it is the best online poker software you will find.
You may be interested in:
What is ICMizer

ICMizer is a tool specifically designed to help players make better poker tournament decisions in ICM situations.
ICMizer is a peculiar and highly appreciated tool for having the ability to calculate different ICM situations in real time, offering detailed analysis to the players: simulations, ICM calculators, hand analysis... All this improves the decision making during the game and maximizes the reward obtained.
How to get ICMizer

Obtaining ICMizer is simple. Just visit its official website to access the digital purchase of the software. It has several licenses, from a free one with basic functionalities, to several paid versions that bring together a number of unique features and tools depending on the needs of each user.
This allows you to enjoy a tailored experience when using ICMizer, taking into account that it is possible that not all the functionalities will be used by all players, or that any player may wish to use one of the included resources at any given time. By choosing the type of license it is possible to pay only for what is needed.
Recurring subscriptions keep ICMizer alive and guarantee permanent support. This means that the software is always kept up to date, reducing its margin of obsolescence and making it a good alternative for both novices and experts.
ICMizer is compatible with iOS devices, Android, Windows computers... Check the compatibility of your device on their website to ensure optimal operation of the tool.
ICMizer price


ICMizer 3 is available in several versions and you can choose between paying monthly or yearly subscription. While the monthly subscription allows you to pay a smaller monthly fee and avoid a
high-volume payment
all at once, with the annual subscription you can save on the monthly price by paying for the whole 12 months in one transaction.
ICMizer has a 7-day trial version in its full version, and you can try all its features for a week at no cost. Once the trial period is over, the subscription will be paid in the chosen mode.
Prices are fixed in dollars, although payment will be made in euros on your credit card if you reside in an EU country at the time you pay the subscription. There are monthly, quarterly (where you save 33%) and annual subscriptions (with a saving of 55%9), and there are two licenses available: the basic one, which only includes ICMizer, and the PRO one, which includes REPLAYER and MTT COACH. In addition, you can purchase several optional add-ons if you want to extend the software's functionalities even further.
Tips for studying with ICMizer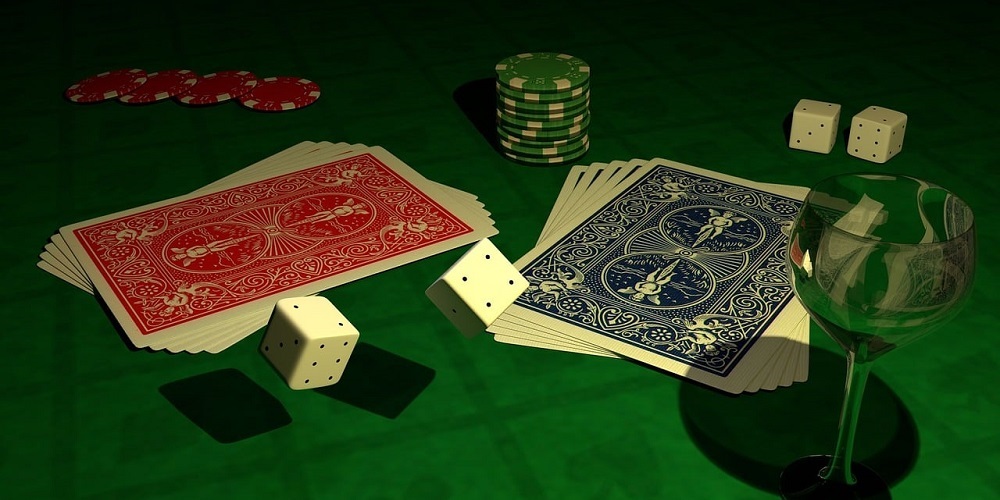 To take full advantage of this online poker software and study with ICMizer, we are going to give you some guidelines to squeeze the potential of all the options and tools included:
Assimilate the basics of ICM

. Don't jump headlong into using the program without having any idea how ICM works. You should be trained first, and then start knowing what you are looking for using ICMizer.

Use the simulations

. ICMizer allows you to run simulations of specific situations in a tournament. You should participate in these simulations to practice all kinds of scenarios and improve your decision making.

Conduct hand analysis regularly

. Use ICMizer to review previous hands and understand if your decisions were made with all the data or not. Knowing where you could have improved will make you a better player next time.

Combine ICMizer with live play

. There is no point in using ICMizer if everything you learn and the conclusions you draw lead to nothing in your next poker game. You have to transfer what you learn to the real game, otherwise, what you learn is meaningless.

Keep up to date the record of your statistics

. To have an idea of your evolution, it is necessary to have your game data updated. That is why it is so important to combine the use of a tool like ICMizer with an update of your game results.
Is ICMizer reliable?
One of the things that concerns most about ICMizer, price aside, is the security and reliability of the program. Taking into account the years that the program has been operating and the good ratings from players around the world, we can say that yes, ICMizer is reliable and is, if not the best online poker software to calculate the ICM, one of the best that can be found today.
In addition, its enormous accuracy and excellent speed-results balance makes it a very good choice for those who want to improve their decision making in poker tournaments.