Sergio Aido is one of the most important and famous poker players in Spain. This poker star had a fortune estimated at ten and a half million in 2019 achieved from poker, although the figures to date are higher due to the constant success in his competitions. And it is that same year he took a million and a half euros more in Monte-Carlo. Next, we are going to delve in detail into the life of this outstanding player in the Spanish poker scene. We will tell you about Sergio Aido from Aviles.
How did Sergio Aido start in the poker world?
Like many other poker players, Sergio Aido got to know this card game in the online modality, in the Texas Hold'Em NL variant. As he has stated in several interviews, he started with the NL100 tables, although he also played some small buy-in live tournaments. His origins date back to 2009 under the nicknames Zcedrick (PokerStars and 888Poker), petgamingsp (Full Tilt Poker) and nomoneynoglory (PartyPoker).
However, it was not until 2012 when Sergio Aido's name gained great recognition. That same year the avilesino agreed a SCOOP Super Tuesday and won a disputed and well-deserved $ 150,000. From that moment on, his live participations began. The player from Avila won the Main Event of WPT National Barcelona for €80,000. In addition, his participation was quite commented since he surprised the rest of the players with a bad-beat with about 40 players left with KK against AA.
From that moment Aido's career in the poker world began.
Sergio Aido: technique, playing style and achievements
From the moment Aido increased his bankroll his participation in poker increased in parallel, adding to his brief career a great number of achievements. One of the most significant was the one that took place in 2019 where the player went from being the shortstack of the tournament (the player with the fewest chips of all those participating in the tournament) to champion of the tournament and ended up prevailing against his compatriot Jesus Cortes -who also won a millionaire prize-. Specifically, Sergio Aido pocketed a total of €1,589,190 (his biggest prize to date), proclaiming himself champion of the PokerStars And Monte-Carlo® Super High Roller in a total of 2 days of play and after overcoming a field of 52 players with 18 rebuys.
The player can boast of having reached 100 live cashes, and following the recognition obtained in 2012, his success began to grow. In 2013 he cashed twice at the World Series of Poker Europe held in Enghien-les-Bains, but also in 2015, when he won a prize for the first time at the World Series of Poker Main Event (the WSOP Main Event) held at the Rio All-Suite Hotel and Casino on the Las Vegas Strip. The year 2016 also brought him great profits that he earned a well-deserved third place in the Suncity Cup and Main Event held at the Triton Super High Roller Series in the Philippines. On this occasion, the player's bank increased by more than one million US dollars. Other of his most important achievements are those that took place in 2017. During the twelve months Aido, poker and prizes were three of the most talked about words in the gambling world. The first prize was $270,000 after winning the Poker Cup High Roller event in Macau; with the second prize he got a more than significant amount due to a final table deal, with a sum of $1.3 million after finishing second (behind Koray Aldemir) in the Triton Series Main Event; the third prize was $312. 000 for finishing fifth in the Five Diamond World Poker Classic Super High Roller at Bellagio; and finally the €449,000 prize for finishing second in the Championship High Roller in Prague against Daniel Tang.
Of course, his run of success continued in 2018 adding significant amounts of money to his bankroll. One of his most representative achievements of the year came in April when he finished second against Sam Greenwood in the PartyPoker Millions Super High Roller in Barcelona for €600,000. At the end of July, Aido (poker) finished sixth in the Main Event of the Triton Series in Jeju-do (South Korea), with an amount equivalent to $800,000. Finally, in 2019 the player won his biggest prize to date with a total of €1.5 million. This was obtained by winning the Super High Roller of the European Poker Tour in Monte-Carlo.
Sergio Aido: poker and strategy
Sergio Aido is aware that playing tournaments is not as idyllic as other players think. He remembers that it is a hard process, especially when bad streaks come, since it is essential to have bankroll and head to endure them -he has stated in some interviews-. The Spanish poker player has been gradually lowering the volume of tournaments to date, devoting himself more to playing cash tables. As for his strategy, unlike other players, he recalls that he has been more risky on several occasions, such as his mega-leader pot AK against TT in an EPT in Prague that gathered more than 1,000 players and more than 800,000 € at stake. However, he has always known how to play with his head, especially since he entered the world of live tournaments with his friend and poker star Adrian Mateos.
What is Sergio Aido's poker fortune?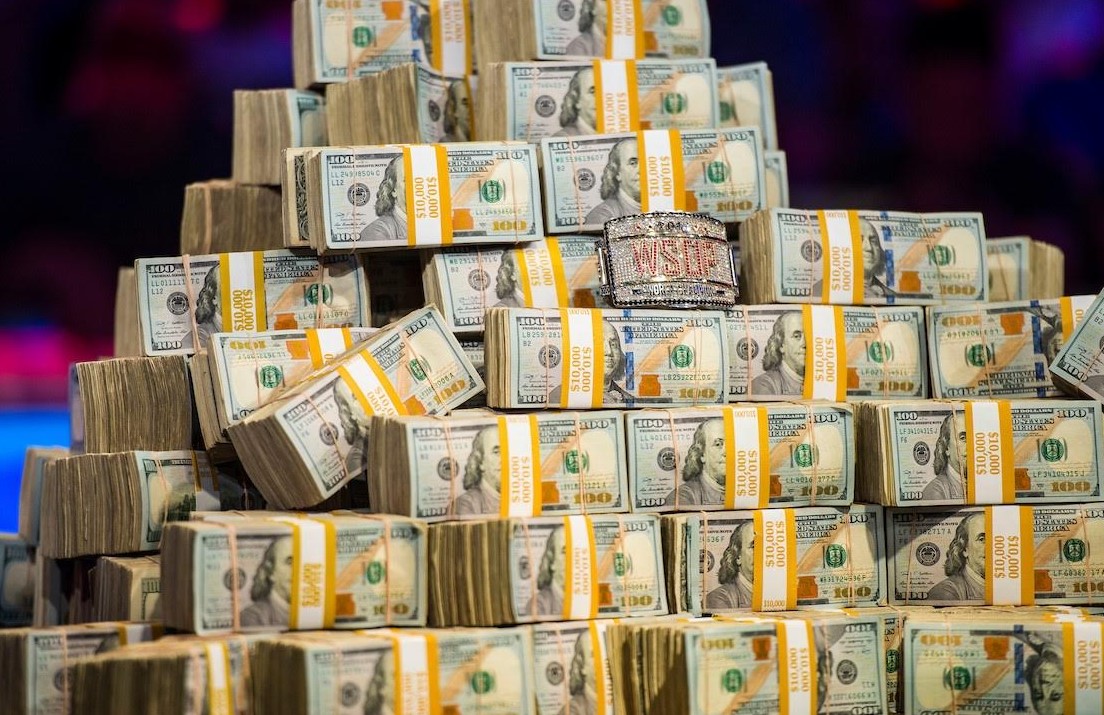 Currently, Sergio Aido's poker fortune goes back to about 13 million dollars playing in live tournaments. This makes him the most successful Spanish player after Adrian Mateos.