Every great journey begins with a small step, and all professional poker players who currently perform at a high level have started in this poker as beginners, like you, like us and like anyone else.
Learning is an exciting path and it is convenient to know well what your goals should be at every moment to set realistic objectives that allow you to acquire new skills as you play.
If your aim is to become a professional player, pay attention because we are going to give you some poker tips with which you can end up being a real pro with dedication and discipline.
Tips to become a good poker player in the future
Before we start, you should know that if you are looking for something like cheating, ambiguities or shortcuts with which to become an expert in poker overnight, we are going to disappoint you. Poker is a fair game in which you improve steadily.
That's not to say that we can't give you some guidelines to help you become a pro, but it's all based on fair play tactics and tips that will help you change the chip and refine your game.
Be selective with the hands you play
It is paramount that you know which hands to play and which hands not to play. It sounds like advice for beginners, but even when you notice yourself starting to play better, you should not be overconfident.
Knowing how to choose which hands to get involved in and which not to get involved in is one of the most useful poker tips you can find, as it determines your stats, your win-loss balance and your playing style.
The best poker players only play 10% of the hands, so you get perspective on how a poker pro plays.
The first pro tip: don't stop watching
Watch the table, observe how the players play with their cards and without cards. The attitude, moves, bets, details. All this happens in hands that you don't play and that many tend to tune out... Don't do it: watch the people at the table.
Count your outs and your odds
This is something that may sound like Greek to beginners, but in reality, it is important to keep in mind at all times what are the basic odds you are dealing with in each round.
Counting the outs will allow you to know what is the potential of your hand to be improved and end up being the strongest. Counting your odds will allow you to redesign your strategies and make better decisions to cushion your losses if luck does not smile on the turn or river. Training your mathematical skills is one of the best tips we can give you to play poker well. The mind must be degreased and work well so that your calculations are agile and accurate.
Poker is a mathematical game, always keep that in mind, and not calculating the numbers at every moment will condemn you to failure. You must always be aware of what your chances are in each hand to withdraw in time if you do not have the chance to win. Even if it is in an approximate way, you must know what your possibilities are and above all, what are those of your opponent. Remember, you do not play only with your cards, but with the possibilities of others.
Train your opponent's categorization system
Even the most inexperienced player knows that one of the most important poker tips to follow is to rank your opponents. But there is a long way from knowing the theory to knowing how to put it into practice. That's why dedication and consistency is so important, as you must be able to read your opponents to know how they play and what chances they actually have of winning.
If you don't do this, others will probably read you, realize your inexperience and go for you at the drop of a hat. Train, gain experience, know the tactics to trick your opponents into misreading you, and soon you will know how a real pro plays.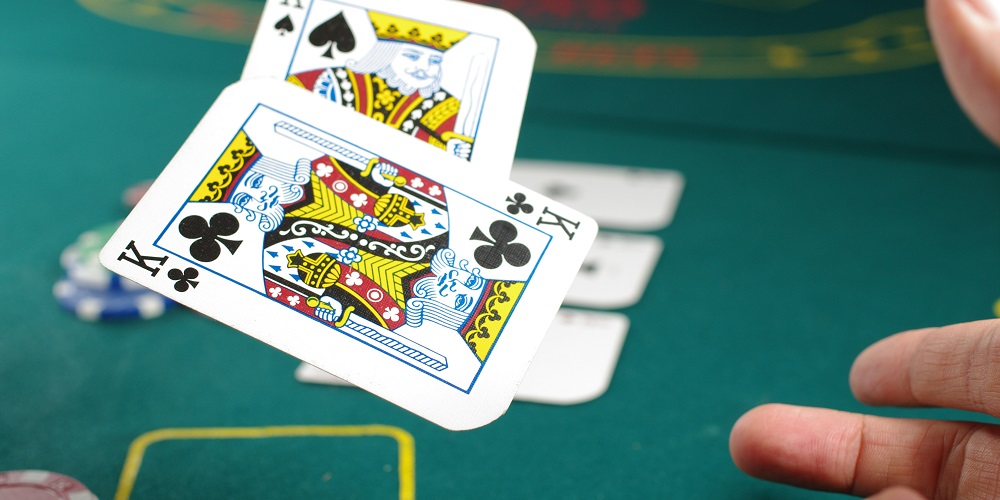 Find the fish

And, if you don't find it, you are the fish of the game. It's as simple as that.
The game is anything but a movie
I'm sure you've seen how the players in a poker game bluff as they please when they appear in a movie. That's very cool to see, but the reality is that you only bluff when you're pretty sure you're going to get it right.
A bluff is something very studied. It works with someone who doesn't read the game as well as you do, as well as with a professional. Because a well-played bluff, in your position, cards on the table, and proper betting, actually represents, virtually until the cards are revealed, the play you intend to bluff.
That means it takes experience to get it right, so don't bluff at the drop of a hat.
Keep track of your results
Some people compare playing poker to being a teacher, because what you see in the public eye is only part of the job. The real work takes place off the record, with studying, detecting faults, updating statistics and other activities related to the games played.
It is important that you analyze your game, that you notice mistakes outside the game to check your margin for improvement, that you understand why you have been beaten and try new strategies, that you replicate moves and that you understand what your mistakes and successes have been.
Analyze the best
Yes, there is nothing like a good teacher to learn to play like him. Everyone has their own style, and it is good that you enhance it, as that will make you special. But do not neglect or underestimate the game of the rest: analyze them, understand their dynamics and know the ins and outs of their strategies to beat them more easily.
Analyzing your strongest opponents is one of the best tricks you can use to win at Texas Hold'em poker or PLO with strong opponents. You will see how much more experienced you are next time and you will be able to read your opponents' game better.
Be careful: on platforms like YouTube it is possible to find some incredible tables and tournaments with professionals and specific plays. This is gold to make an analysis, do not hesitate to use it.