We call simulator to any computer program created to simulate a situation in which the user can perform believing that he/she is in a real situation, but which is more benevolent in case of error because there are no negative consequences in case of not getting a reasoning right or making a bad decision.
Poker is just one of the games that have been recreated in computer programs in order to recreate conditions practically identical to those of a real poker game, but without real consequences in case of winning or losing.
Simulator and poker: how does this combination work?

As a learning tool, a poker simulator is a highly recommended option. Not only are we talking about computer programs capable of allowing the user to learn by trial and error, but they also allow the inclusion of all kinds of details and variables thanks to their ever-increasing sophistication.
Their operation is really good, although it is necessary to differentiate between several types of simulators. Broadly speaking, we can find the following:
Virtual poker rooms.

Free poker rooms.
Poker video games.
The virtual poker rooms, present in some platforms dedicated precisely to organize online poker games, allow to recreate the same conditions as in a real poker room, with the peculiarity that the bets are fictitious, that is to say, they take place, but do not really affect the player's cash.
As they are organized by the same poker rooms in which the user can play a real game, they are the closest experience to reality, since they capture the same elements in the same way.
Free poker rooms, on the other hand, allow you to play poker without using real money. Virtual poker rooms should not be confused with free poker rooms: the former is offered as a training alternative in poker rooms that offer real game rooms, while the latter tend to be part of platforms that only offer free play without using the player's own funds.
Both options are a good alternative to learn to play poker without risking the stack, which helps to improve the game, try new strategies and take note of mistakes without losing money continuously.
As for poker video games, they are a more informal proposal that the realism of the new machines has taken to a new level, offering interesting details such as the reading of tells or the placement of chips and cards in the right places on the table.
The main difference between the free and virtual poker rooms of console and computer games is that the former two use an online poker format, while the latter tend to recreate live poker, a handicap that does not inhibit the learning ability of those who play them.
Examples of poker simulators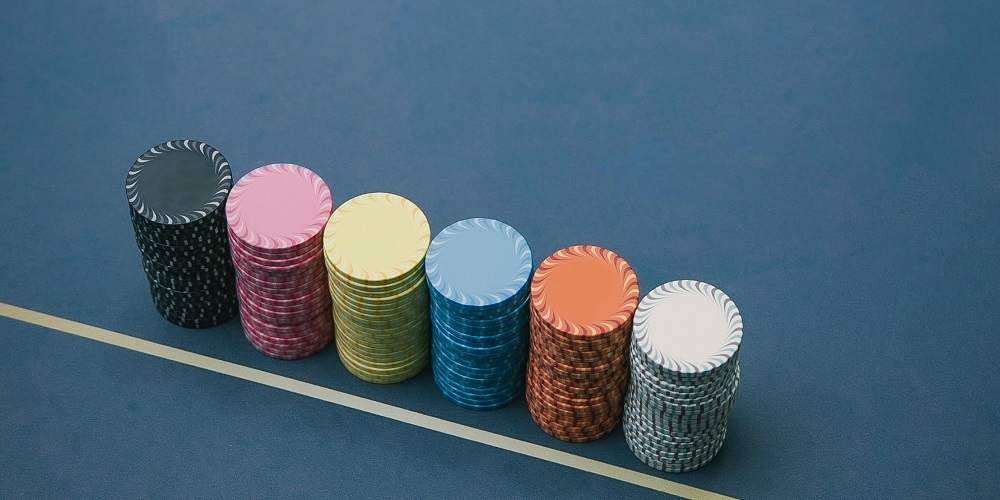 If we talk about virtual rooms, we can find almost one per platform, since it is a widespread option among the organizers of online poker games to offer a game room for purely recreational purposes.
However, it is advisable to check if the room where you are going to play has a virtual game room without money. If this is what you are looking for, it should be a criterion to take into account when selecting the room you enter.
For example, Pokerstars is one of the best-known rooms also in the field of free poker. Remember that, by playing at Pokerstars through HabWin, you can enjoy additional advantages, so take a look at the incentives you have at your fingertips!
Play poker at Pokerstars through Habwin.
If we put the focus on video games, they are perhaps the most playful and idle alternative of all. It is also the one that can offer a more relaxed experience, but at the same time equally rich from the learning point of view. We are talking about proposals that recreate live poker games in detail.
A good example is Poker Club, available for PlayStation, Xbox, Microsoft Windows and Nintendo Switch consoles.
But beware: we are talking about a video game that offers add-on packages and, therefore, offers the possibility of redeeming virtual chips in digital stores. That means that it is not a free alternative, since to the 20 euros of the title must be added the optional micropayments. There is from a free batch that grants 100,000 tokens to the player, to packs of 5,000,000 tokens for 25 euros.
Despite this, the title is a competent poker simulator for those who prioritize live poker over online simulators.
Any of these options are good alternatives to learn to play poker or improve your playing style, allowing you to combine leisure with training without putting your money at risk.