It is well known that poker is a game rich in varieties and ways of being understood. The different types of games it encompasses have allowed players to branch out in the ways they can enjoy this game, and one of the most interesting variants is the Irish one.
Irish poker is a card game variant that combines elements of Texas Hold'em and Omaha. It is an exciting game that offers unique dynamics and a different strategy.
Irish poker, also known as Double Flop Hold'em, is a very fun type of poker and it has more and more followers. Because? Let's see it.
What is Irish Poker

Irish poker is a type of game that combines the best of Texas Hold'em with the most beloved principles of Omaha poker. It is nowhere near as popular as those two variants, but it is a game that has increasingly managed to expand its community, until it has become a type of game to take into account in some online poker applications and platforms.
Assuming that you have never heard of this type of game, we are going to review some of the key aspects of Irish poker so that you can see how it works and what its dynamics are.
Irish Poker Rules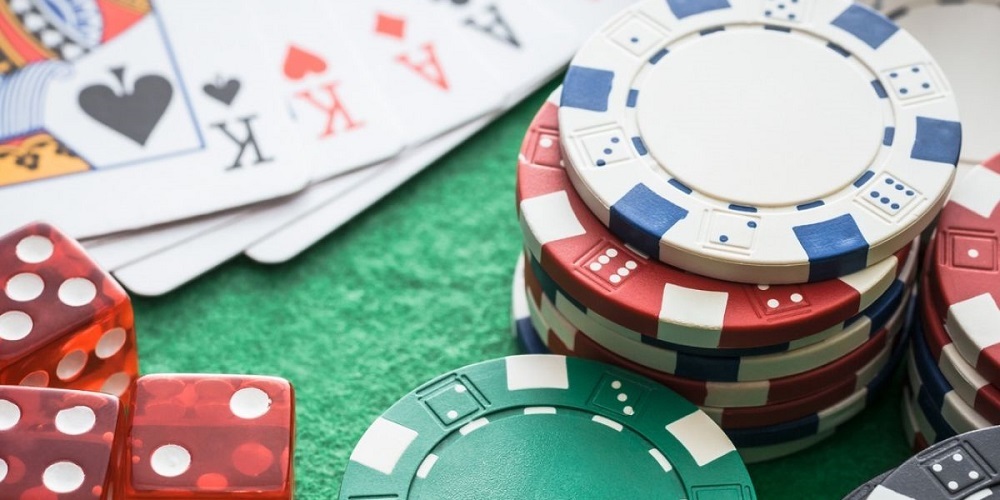 Knowing how to play Irish poker will not take much effort, especially if you are familiar with Omaha poker or Texas Hold'em games. Broadly speaking, the game is divided into six phases:
Dealing of cards

. As usual, a standard deck of 52 cards is used. Each of the four players receives cards face down. They are the player cards.

Betting phase

. Do you remember the betting phases of Texas Hold'em? The rules of Irish poker keep the betting principles of the Texas poker variant intact. That means there is a series of preflop bets, a round of betting at the beginning of each street, and a final bet before the final showdown.

Appearance of community cards

. In total, five community cards are revealed face up in the center of the table, just as in Texas Hold'em. They are divided into flop, turn and river.

Choice of hole cards

. The main change comes here. There comes a time when each player must choose two of the four-hole cards, and combine them with three of the five community cards to form the best hand. The possibilities are enormous, but good judgment is necessary.

Determination of the best positioned player

. To win, it is necessary to manage the hierarchy of poker hands, which according to the rules of Irish poker remains identical to that of the rest of the modalities. The highest hand wins and takes the pot.

Showdown

. It is the final phase. Here, the player with the highest hand wins and takes over the prize pool.
How to play Irish Poker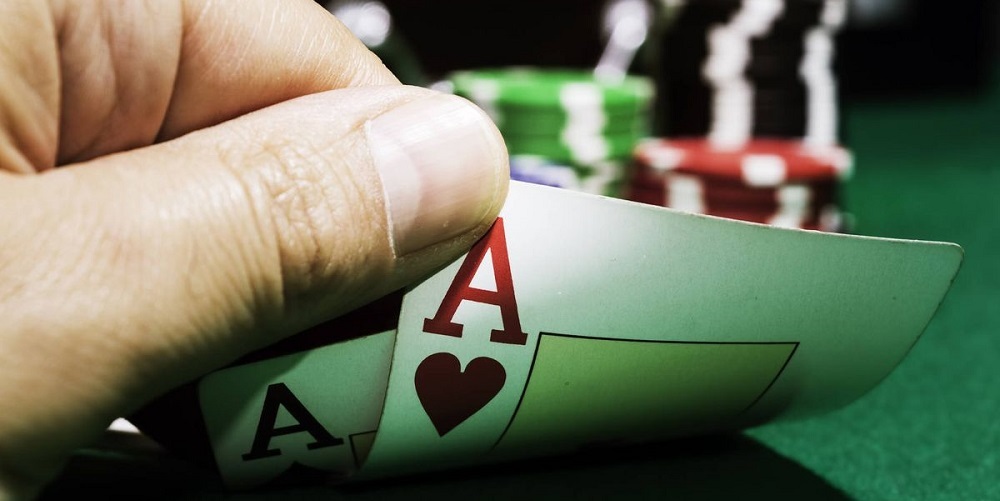 As you see, Irish poker is a card game very similar to Texas Hold'em, but it introduces the variable card selection component that makes Omaha poker so beloved. In a particular way, it combines the best of both types of poker to give shape to a game that maintains the entire structure of the Texas variant, and that helps new players feel a sense of familiarity.
For this reason, many players consider that, if you don't know how to play Irish poker, learning how to get around Texas Hold'em with ease is a good way to get better. Irish poker is still a card game that follows a structure that you already know, which makes everything else easier. As it is not a 100% new game, getting familiar with the games will be easier for you.
In short: if you are looking for a different and exciting game, Irish poker is surely a good option to enjoy poker in a different way. It is a modality that guarantees action, familiarity and important prizes, and has a very grateful flexibility component for those who seek not to be governed solely by chance in the distribution of cards and make their own decisions.
Being selective with your starting hands, knowing how to read your opponents and maintaining a constant training pace are usually the pillars of success for any Irish poker fan. Nothing that you probably don't already know if you have already practiced other poker games, so you won't have to change your routines if you want to specialize in Irish poker.