Artificial intelligence and poker
Scientists have developed artificial intelligence (AI) that helps professional players learn more about optimal poker strategy, so they can become better players and win more at high-stakes games.
Professional poker player Seth Davis was playing in the World Series of Poker when he reached the end of a hand with no valuable cards and not many options. With his $250,000 tournament entry fee (not to mention his pride) on the line, Davis decided to bluff and declared that he was "all in" for the round.
To Davis's relief, his opponent folded, and Davis won the hand. That night, he analyzed the hand with a program called PioSOLVER, an artificial intelligence-based tool that has radically changed the way poker is played in recent years. Within minutes of entering the hand details, the computer told Davis that he had played the hand almost perfectly and that his bluff was the correct move at the time.
While AIs have been successful in beating humans in games like Go and chess, winning at poker is significantly more challenging due to the fact that an opponent's hand in poker is kept secret. This information deficit increases the complexity of developing a program that can play poker.
Winning at poker requires intuition, strategy, and reasoning based on hidden information. But despite these challenges, artificial intelligence can now play poker (and win!).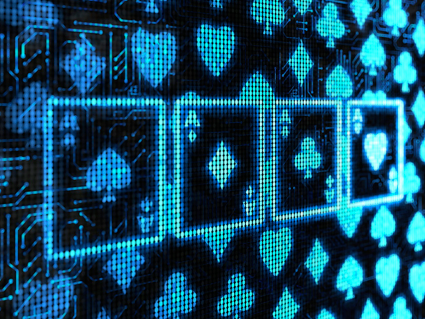 How researchers developed AI to play poker
In an article for Science magazine in 2015, researchers at the University of Alberta's Department of Computer Science reported that they had developed a computer program that could calculate the best course of action for a poker variant called Limit Texas Hold' um.
The same year, Polish computer programmer and online poker player Piotrek Lopusiewicz began selling the first version of his PioSOLVER program for $249. The program calculates solutions for No Limit poker, which is more complicated than Limit Texas Hold'em. PioSOLVER can help players reshape their approach to the game by learning what works best in different situations. The program even determines the best and worst hands to bluff.
Following the development of PioSolver, scientists at Carnegie Mellon University partnered with Facebook to develop Pluribus, a poker-playing bot that can beat some of the best Texas Hold'em players in the world.
Pluribus played 10,000 hands of poker against five other people who have won at least $1 million in poker, and the bot earned an average of $480 from its human competitors for every 100 hands, which is similar to the earnings professional poker players earn. poker seek.
PLURIBUS THE POKER AI

One of the reasons why Pluribus is innovative is because it plays against more than one person and doesn't just rely on game strategy to win.
With its solutions to complicated problems, Pluribus can be the gateway to solving some of the world's biggest problems, such as self-driving cars, fraud detection, drug development and cybersecurity.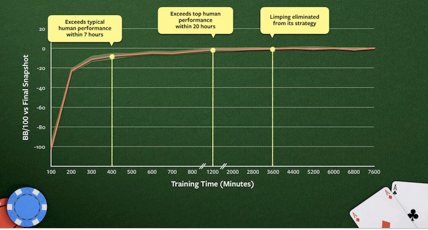 What future awaits us?
Although many players are delighted with the recent development of AI to understand the optimal strategy for playing poker, there are some players who feel that AI-based approaches have changed the poker landscape for the worse.
In fact, high-stakes competition has become much greater with the advent of new solvers like PioSOLVER. Some players also say that the AI changes the essential nature of the game.
Doug Polk, a retired poker player who has raked in tens of millions of dollars during his career, says, "I feel like the AI killed the soul of the game."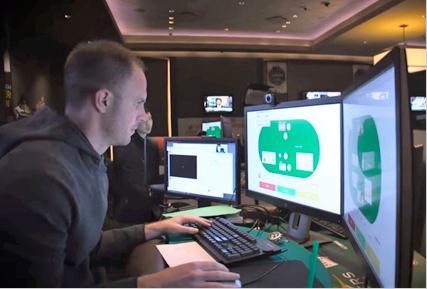 Others believe that the new generation of artificial intelligence tools for playing poker is just the next in a long pattern of technological innovation in the game. For example, top players have used software to collect behavioral data on their opponents and analyze it for weaknesses for many years.
Whether they're playing online at home or at the World Series of Poker, players may have to face a new contender in their favorite game: a program that can bluff just as well as they can.