NOSEBLEED, the documentary about High Stakes players
The world of online High Stakes is a fairly hermetic world, where players, with few exceptions, flee from media exposure preferring to stay in the background, with a lower profile. However, fans and other players wonder who is hiding behind some of the nicknames we usually find when we open the tables with the highest limits we find on the network.
The director Victor Saumont also asked himself that question, and to satisfy these doubts a little, he made in 2014 the documentary "NOSEBLEED", where he tells the life of Alex Leneau "Alexonmoon" and Sebastian Sabic "Seb86", two of the most successful "nosebleeds" players of the moment.
From their residence in London, they showed us what life is like for an online player of high limits, the swings that must be endured, the importance of keeping a clear mind practicing sports, and waiting for "fresh blood" to arrive at the tables, like that of Gus Hansen, whom they were gutting for months. However, not all these players were looking for was money. Like almost any poker player, they also dreamed and dream of a trophy as emblematic as a WSOP bracelet. Victor Saumont accompanied them for 2 months in Las Vegas, while the two Frenchmen tried to win a bracelet, almost always away from the NLHE tables.
According to them, it would not make much sense to win large amounts of money and retire without one of those coveted bracelets that, in Alex's words, "any random player had been able to win".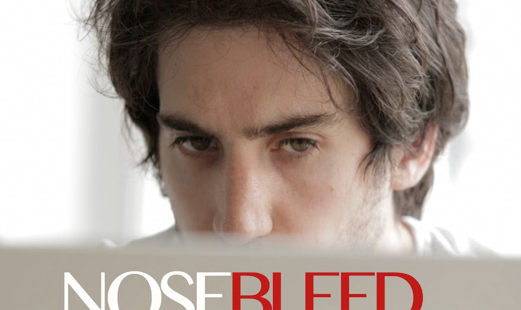 What happened to the protagonists of the documentary 9 years later?
As for the main protagonists, Alex Luneau stopped playing professional poker in 2017 and joined his poker partner and friend, Sabic, to found "Moon Intelligence", an artificial intelligence company specializing in prediction of sporting events. Sabic stopped playing professional poker in 2015, also due to lack of motivation. Since then, both have been managing their company and making different investments. They were never able to win their coveted WSOP bracelet.
Gus Hansen, another prominent player in the documentary, has been more successful in his career as a poker player. Known for his aggressive style of play and his ability to read his opponents at the table. During his career, he has won over $10 million in live tournament prizes. He has also won a WSOP bracelet at an event in London in 2010, as well as having over 10 million live winnings, in poker alone, but tens of millions more with other backgammon games. With numerous important victories, such as three World Poker Tour (WPT) titles.
Another documentary "Gus Hansen: All Access" shows his life as a poker player and his activities outside the gaming tables. The documentary shows how he prepares for tournaments and how he plays in them. It also focuses on Hansen's personal life and how he has managed to balance his career with his family life.
In his current life, Hansen has decreased his involvement in the professional poker circuit and has focused on other projects, such as creating his own mobile poker app called "Gus Hansen Poker". He has also written several books on poker, including "Every Hand Revealed" and "The Poker Mindset." Outside of the poker world, Hansen has ventured into the business world and invested in several tech companies.
In short, Gus Hansen has achieved a successful career in poker and has found ways to diversify his interests and skills in the business and technology world.
The French player Rui Cao is one of the protagonists of the documentary "Nosebleed", where he appears playing high-stakes online poker with Alex "Alexonmoon" Luneau and Sébastien "Seb86" Sabic. The documentary shows Cao as a highly respected player at the online poker tables, specializing in mixed games and with a great knowledge of the game.
Since the documentary's release, Cao has continued to play poker and achieved significant results both online and live. Online, he's earned more than $11 million in his playing career, according to tracking data from PocketFives. Among his greatest online successes are his victory in the Super High Roller Bowl China in 2018, where he won a prize of more than 3 million dollars, and his triumph in the Main Event of the European Poker Tour Online of 2020, where he won a prize of more than 1 million dollars.
In the live field, Cao has also achieved important results. In 2011 he won the Main Event of the Asian Pacific Poker Tour in Macau, for which he won a prize of more than $ 500,000. In addition, he has achieved several charges in the World Series of Poker, among which his 4th position in the Pot Limit Omaha Hi-Lo event of the WSOP Europe of 2012, for which he won a prize of more than $ 75,000, and his 6th position in the Pot Limit Omaha event of the WSOP Europe of 2019, for which he won more than 60,000 dollars.
In short, Rui Cao is one of the most successful poker players in France and the world, both online and live, and has continued to reap significant success since the premiere of the documentary "Nosebleed".
In short, the protagonists of the documentary "Nosebleed" have followed different paths after their poker career. What is clear is that the protagonists of the documentary, saw their career diluted in time, while the professionals who sometimes mocked, have continued to shine and reap success.