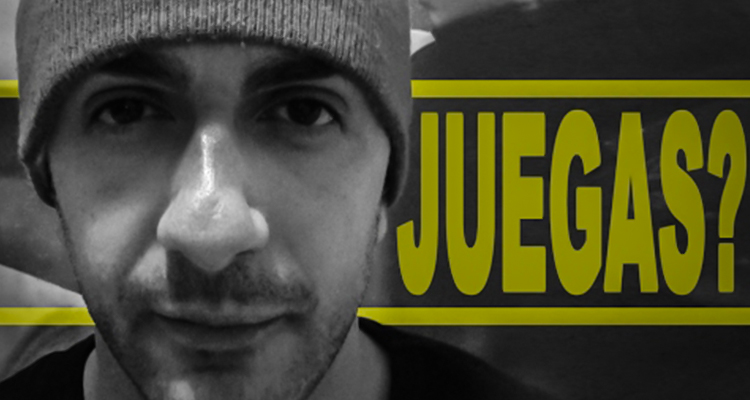 Your life, your videogame: Improve your day to day while playing
We live in the videogame century, and who says it's not like that is that is comes from another planet.
Or at least is not part of the largest generation of players that history has known, many of them players since childhood. Rodrigo Rio del Arco, better known as Lithany, is an example, and his latest mission has led us to combat that generalized idea that says video games are useless.
Life Coach, as well as poker trainer, traders and gamers, and of course writer, Lithany reveals us in his book "Your life, your videogame: Improve your day to day while playing" (from the Editorial Héroes de Papel), the keys to achieve a successful and satisfactory life in the way of self-knowledge. It's time to relearn what we already knew, and that's why we wanted to interview Rodrigo Río.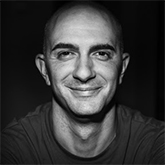 "In this life it does not matter so much the experiences as what we learn from these experiences and how we use that learning". Lithany
How did you become a professional poker player?
In a natural way. A friend, Raúl Mestre, started playing poker and at the same time most of my friends followed in his footsteps. Things started to go well for them, and in the other hand I had been working for 6 months and I was feeling a big discontent in my work at that momment. At the beginning I felt reluctant to start, but the truth is that , once I found that it all was allabout mathematics, it became very interesting to me, so I decided to quit my job and try my luck with poker.
Could you tell us a little about your CRT system?
The C is of conscience. If you are not aware, you can not change. The R is of reflection. Reflecting you can reach freedom and break free the pressure. T is for transformation. Thanks to the awareness and reflection, we access to a process of change without resistance, that is, a transformation that favors the sustainability of what you want to improve or solve.
After many years of experience, I've observed that people with predisposition have a greatly improvement of the level of consciousness and initiate internal reflection processes when acquiring knowledge, always provided that is oriented in an appropriate manner.
By acquiring awareness and after reflecting about it, a process of natural change without resistance begins: transformation.
Taking advantage of this, I created a work system that I called Mentoring. It is a process in which, thanks to the conversations of value and practical tools, we cana pproach to the client the knowledge he needs on the different areas of value. Thanks to this knowledge and tools, the client acquires a new degree of consciousness and starts a reflexive process in a natural way. At this point the client accepts his points of improvement, he does not resist them anymore but transform them what favors the states of peace and well-being. The new state is neither better nor worse, it is simply a state that lead us to approach closer to that goal we want.
So, after many years training this ystem, with a success ratio of more than 85%, I decided to move it online . The result is the same, but cheaper.
As a coach, what are the best skills that a good poker player should have?
A poker player mainly has to have a winning mentality but if I must to highlight its most basic qualities: great capacity for work, discipline despite adversities; the ability to accept events that never happened as expected and quick adaptation to the micro and macro version of its objectives, that is, knowing where it is and where it wants to reach while focusing on what he wants to reach daily, and Use the results to assess his technical game and detect what to improve.
In your book you mention us about the 15 laws of videogames and their importance to achieve success and personal knowledge, what are the three most important keys?
It would depend a lot on where we focus it. For example, if I have to choose only three about the objectives achievement : acceptance, patience and perseverance. If for example we talk about improving the quality of life: acceptance, giving to receive and live in the present moment.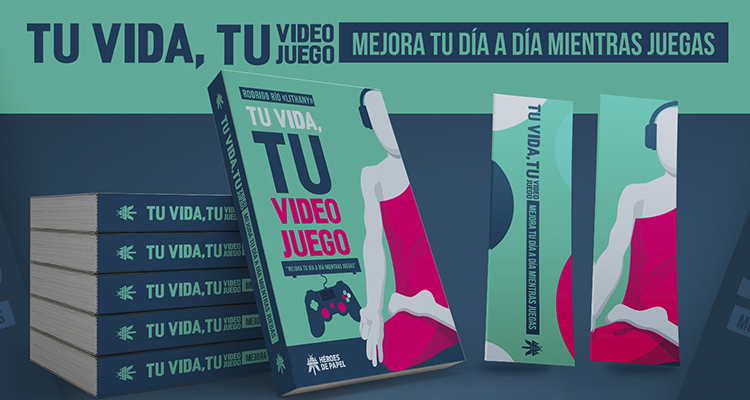 What drove you to write this book?
My son Óliver, without a doubt . When my son was born, I thought that I would like to leave something to him that unify my two passions, so he could read it in the future, and also give him some values.
In addition, along the book sections, you propose exercises to improve learning experiences. Would you tell us an exercise that all of our readers can do at home?
Well one simple, every night before going to sleep, we will write things that happened that day, the things that we should thanksgiving, what we have learned or the points of improvement ... focusing on the everyday and small things Since They are more common and habitual. It is an excellent way to learn the value of everything that is good for us in our life and that normally goes unnoticed.
We are very interested in your reflection on time and its relationship with videogames and decision making, could you tell us about your experience in "persistent games"? And what do you mean by "being connected to the present moment"?
During my career years I spent a lot of time playing persistent games as Travian and Ogame. Games that need you, and obligate you to be present often in order to do not lose your position and resources. These games that teach you that being disconnected one day can make you lose everything or almost everything. Real life is not very different, if you are not focused on what you are doing to make the decisions, you will miss the moments, you will live like a chicken without a head and from the ego. This is the cause of the most of conflicts in all kinds of relationships, the cause of making you living with fear and of course, the implication of losing the present reality, something that we don't want cause time is a limited resource.
Do you think that today it is easier to feel really free in video games more than in real life because "it takes an effort without sacrifice"?
I think that many people use video games to escape from real problems easily because in video games we are not afraid and in life we ​​do. It's fine take risks that costs 0, and becasuse of that is easy feeling free inside a video game, because, at the end, What is the worst that could happen? we tend to magnify absurdly the answer to that question.
In the era in which we live, is it easier to find people capable of programming and living their own adventures and goals?
Without a doubt, it is very easy to find people of all ages who experience
or have experienced parallel lives through an avatar. Avatar that is living an adventure, which makes many people who have clear how to create and establish these adventures and objectives, just they are not awareness or they didn't make it yet.
What other ways of thinkings have influenced you in your model?
Specially my parents and my friends. A more specific level, renowned authors from the world of personal growth and development, as well as issues related to financial intelligence. There are also some philosophers as Epictetus.
Would you recommend us a recent game that meets all the requirements of the 15 laws?
More than a video game, what I would like to recommend is that we effort in each of the laws in our favorite game, especially when it seems that a specific law "is not there"; finding it, will help us to asimilate better that law in particular.
And finally, what would you like more right now, play a game in NL 400 or the Xinsector?
(Laughs) Xinsector always!
Thanks for the interview Lithany, it has been a pleasure to meet you better, we look forward your new publications!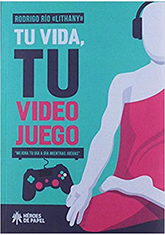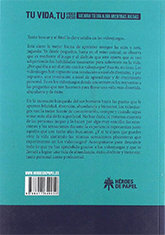 Now you get "Your life, your videogame: Improve your day to day while playing" in our HabStore !