In today's article we address one of the poker situations that is as anecdotal as it is common. We are talking about the bad beat, a scenario that everyone can face at some point and that will test the players' control over their emotions.
The truth is that it is one of the most complicated situations to manage emotionally, especially if there is a lot of money at stake. However, you can make use of a series of tips to handle a bad beat and overcome the bad experience of seeing how the river has shattered that project that promised victory.
Bad beat in poker: what does it mean?
Let's start with the basics: What is a bad beat poker? A bad beat occurs when a player loses a hand against an opponent who had little chance of winning it, but has managed to tie a good combination with the last card, that is, on the river.
Have you ever suffered a bad beat? Surely yes. As we mentioned at the beginning, it is a common scenario in the poker world, so it is important, firstly, to normalize this situation, secondly, to know how to manage it and, ultimately, to learn strategies to avoid or counteract a bad beat.
Here is an example of what a bad beat could be: imagine that you are holding J and K cards of different suits; your opponent has a 9 and 4, also of different suits. The betting round takes place and the flop is reached.
After the community cards are revealed, you have a 10, 9 and Q of different suits. You find yourself with a pretty strong straight flush draw, while your opponent only has a pair of 9's.
You think luck is on your side until the turn and river are 4. Your opponent has just hit a full house, raising with the winning combination. This would be one of the many examples of bad beats poker.
That's right. Not every unexpected and unfavorable card is considered a bad beat. We can only speak of a bat beat in the case that the chances of victory of a player are greater than 80% compared to a probability of defeat by the opponent of 15%. That is to say, a bad beat would be, for example, an A-A against a 4-7.
What does it mean to get a bad beat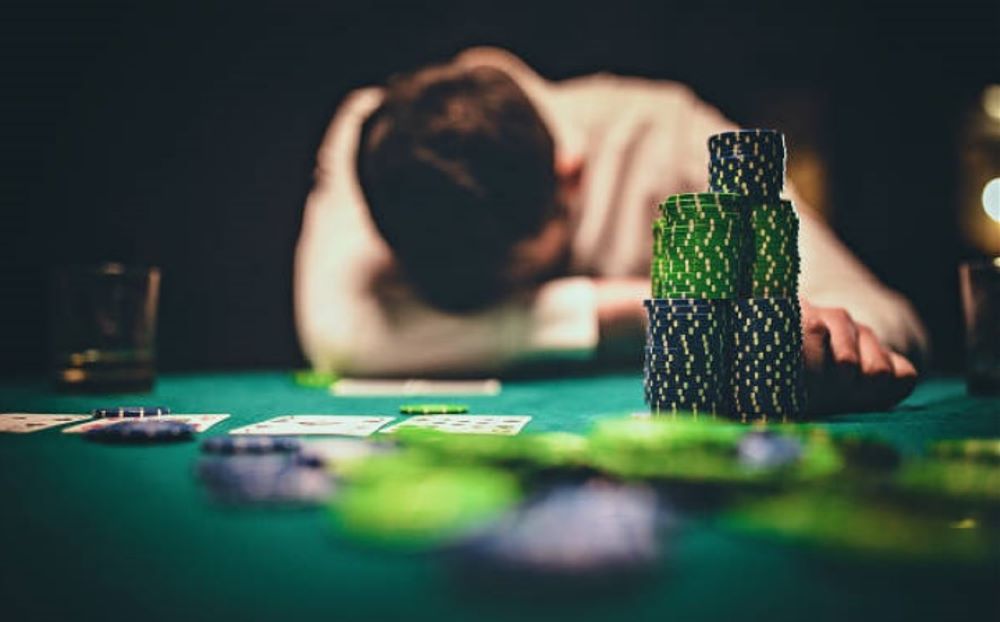 Let's be honest. Experiencing, in your own flesh, a bad beat is not at all pleasant. In fact, many players lose their nerves, affecting them greatly on an emotional level and hurting them in the following hands.
Suffering a bad beat can trigger the dreaded tilt, that is, a state of frustration that negatively affects your game. Tilt is one of the worst enemies of any poker player, since you lose control over the game and a succession of bad decisions begins.
Tilt is perhaps the most common consequence after suffering a bad beat. However, the best thing to do would be to assume what has happened and start a new hand with a clean slate. In case you are not able to do it - handling the tilt requires learning and experience - do not play the next hand.
Is there a way to avoid or counteract a bad beat?
Poker players know that this game requires skill, study of probabilities and hard work in terms of mental fortitude and management of emotions. But they are also aware that there is a small percentage of chance that is also present.
A bad beat could be considered a very unlucky play. You have started from a strong hand, the flop has been favorable, increasing your chances of winning. However, the turn and, especially, the river have favored your opponent, who barely had anything with him. Facing this situation is one of the most difficult you will ever face in cards.
Therefore, many players wonder if there is a way to avoid or counteract a bad beat. We assume that a bad beat is going to happen, especially if you are a beginner player and even if you have been playing poker for years. Remember that we are talking about a winning percentage of 80% versus 15%.
A bad beat is part of the game, so the best way to counteract it is to accept it and hold on to a positive mindset. Every player has his or her own tricks to keep calm in this type of situation, so analyze yourself to find out what you need to do to get back in the game without a hint of emotional instability from what happened.
One of the best ways to counteract a bad beat is to analyze your play. If you consider that you played your hand well and it was pure chance what happened, what did you do wrong? In this sense you can use a phrase of the professional poker player Matthew Hilger: "Bad beats are friends of good poker players".
In the long run, plays like the ones that led you to a bad beat will make you win many more games than those opponents who have won thanks to luck alone.