The Inspiring Story of Lautaro Guerra Cabrerizo,
PLO Professional and Millionaire Winner



Who is Lautaro Guerra Cabrerizo?
Lautaro Guerra Cabrerizo is a Spanish professional PLO - Pot Limit Omaha - is a poker variant played with four cards instead of two, as in Texas Hold'em. Each player receives four hole cards and must use two of them in combination with three of the five community cards to form the best five-card hand. PLO is an exciting and very complex game, which requires skill, strategy and patience to succeed.
Lautaro's Journey Towards Becoming a Professional Poker Player
Lautaro started playing online poker when he was just 18 years old. At first, he did it just for fun, but soon discovered that he had a natural talent for the game. Over time, he began to dedicate more and more time to poker, learning new strategies and improving his game. Eventually, also driven by the need to help his family, he decided he wanted to become a professional poker player and began playing live in local and regional tournaments.
Lautaro has achieved many successes in his career as a PLO poker player. He has won several major online and live tournaments, including the 2018 PLO World Series of Poker World Series Main Event, where he took home over $1 million in prize money. He has also had success on the PokerGo Tour and PGT, where he has won several tournaments and has been ranked as one of the top PLO players in the world.
Lautaro has also been a prominent player in the PGT and the PokerGo Tour. In the PGT, he has won several major events, including the Main Event in 2019. On the PokerGo Tour, he has been successful in several events, including the Main Event in 2020, where he won over half a million dollars in prize money. Lautaro has been acclaimed by players and fans alike for his skill in the game and his calm and focused approach.
But his crowning moment came this year, when from March 15-18, he won all the main events of the PokerGo Tour, pocketing a whopping $1 million.

The PGT (PokerGo Tour) is a series of poker events that brings together the best players in the world in different modalities, including PLO. These events are streamed live on the Pokergo Events.com platform, allowing viewers to follow the action from anywhere in the world.
Cabrerizo, who plays almost exclusively PLO tournaments, had not registered any pots on PokerGO before the PLO Series began. That changed when he outlasted 112 entrants in Event #5 and defeated Finland's Joni Jouhkimainen in heads-up play.
Cabrerizo was just getting started. Event #7 attracted many Omaha players - Yuval Bronshtein (8th - $45,600), Robert Cowen (7th - $57,000) and Isaac Haxton (6th - $68,400), to name a few - but once again it was Cabrerizo who took the win.
Alex Foxen, no stranger to success on PokerGO, finished third for $171,000. Isaac Kempton took second for $171,000 when he stood with trips against Cabrerizo's straight, according to PokerGO live updates. Earlier in the series, Kempton finished fourth in Event #2: $5,000 Pot-Limit Omaha Bounty for $37,590.
With this, it is not that Lautaro has given the first triumph to Spain in the PGT PLO Series of the PokerGO Tour in Las Vegas, but that he has swept winning the first three Main Events. One more proof that in poker, there is no such thing as continuous luck, and that in the end, good players always prevail.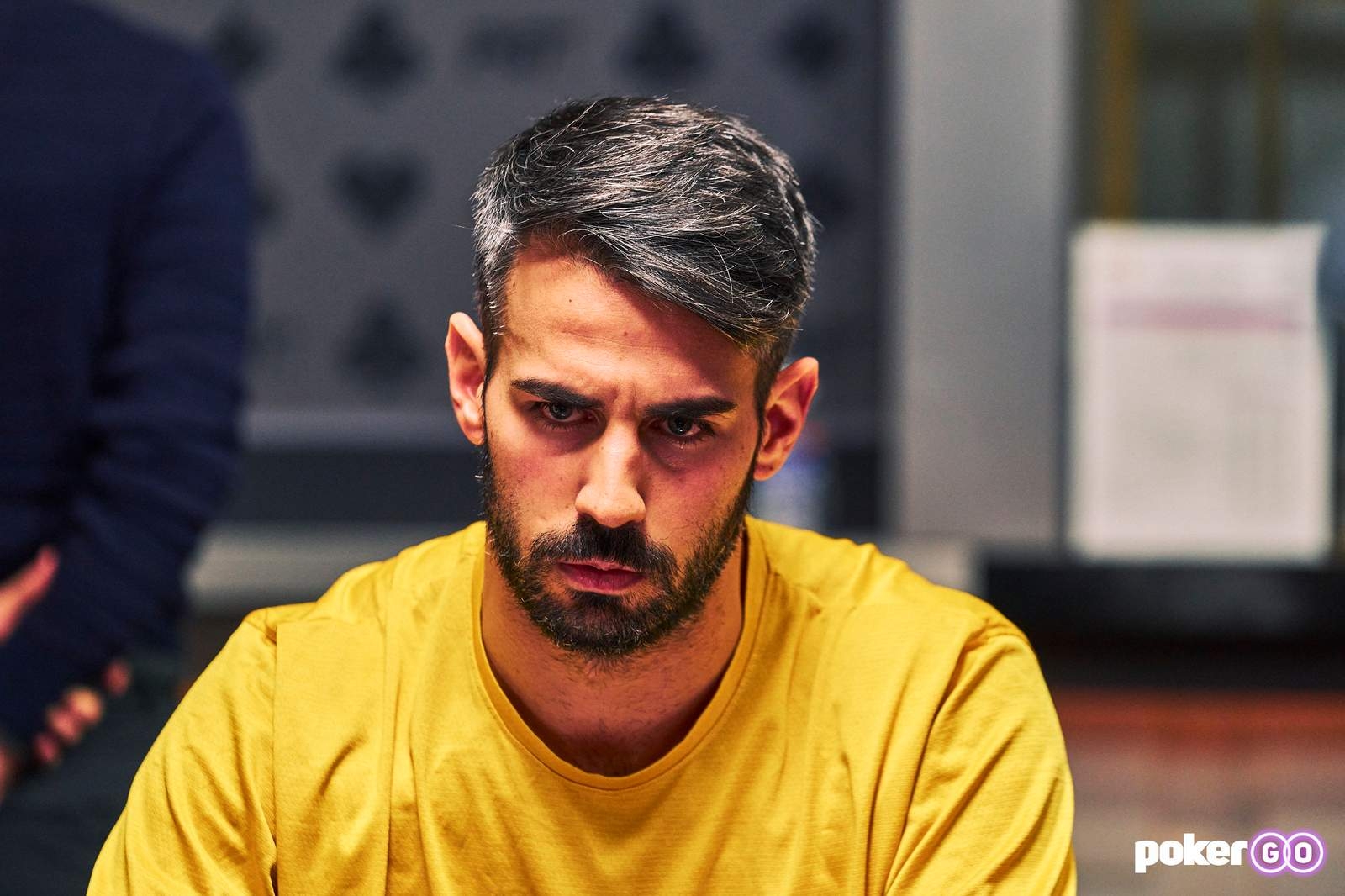 Lautaro's Tips for PLO Players
Lautaro has some valuable advice for PLO players who want to improve their game. First, he recommends studying and learning as much as you can about the game, including current strategies and trends. He also suggests that players focus on their mindset and approach, staying calm and focused even in the most difficult situations. Finally, Lautaro emphasizes the importance of practice and experience, recommending that players play as many hands as possible to improve their game.
Lautaro believes that PLO poker will continue to be a popular and exciting game in the future. He plans to continue playing PLO poker and attending major tournaments around the world. He is also interested in helping other players improve their game and reach their PLO poker goals.
The Benefits of Playing PLO Poker Professionally
Playing PLO poker professionally can be very lucrative and rewarding. Top players can win millions of dollars in prize money and sponsorships, and can also enjoy an exciting and travel-filled lifestyle. However, it also requires a lot of hard work, dedication and skill to succeed.
Lautaro Guerra Cabrerizo's story is an inspiring example of how one can overcome adversity and achieve success through hard work and determination. His story proves that anyone can achieve great things if they have the passion and commitment to follow their dreams. For those interested in PLO poker, Lautaro's story can be especially motivating, as it shows how the game can be a source of success and personal fulfillment. If you are interested in PLO poker, follow Lautaro's example and work hard to improve your game and reach your goals.
You never know what you can achieve if you set your mind to it and at Habwin we have some of the best PLO tables !