Pokerist is one of the most famous poker applications that we can find to download to our phone. This app is based on the Texas Hold'em poker modality, although it plays with other forms of entertainment that vary from the most popular modality. The highlight of the app is the developers' eagerness to convey as many of the elements that can be found in online poker rooms as possible. This, apart from the fact that it is a free app, has led to its popularity soaring considerably in recent years. In fact, it has around 630,000 active players logging on to it every day.
Pokerist is available for the different operating systems of Android and iOS, including PC. Its resounding success and wide acceptance are worth considering and analysing - as we do in this article. Below, we explain everything you need to know about Pokerist, how to play Pokerist and some interesting tricks - read on for more information!
What is Pokerist?
Pokerist is a mobile application that simulates online poker rooms. This app gives you the option to create a profile where you can see your total games played, your popularity level, your achievements, your properties and collections, trophies and VIP area. While it is true that the app is only available to people of legal age, it does not offer any possibility of earning real money. However, it is an excellent option to familiarise yourself with poker and learn with it by playing against other real players. It is also a great way to get to know other casino games.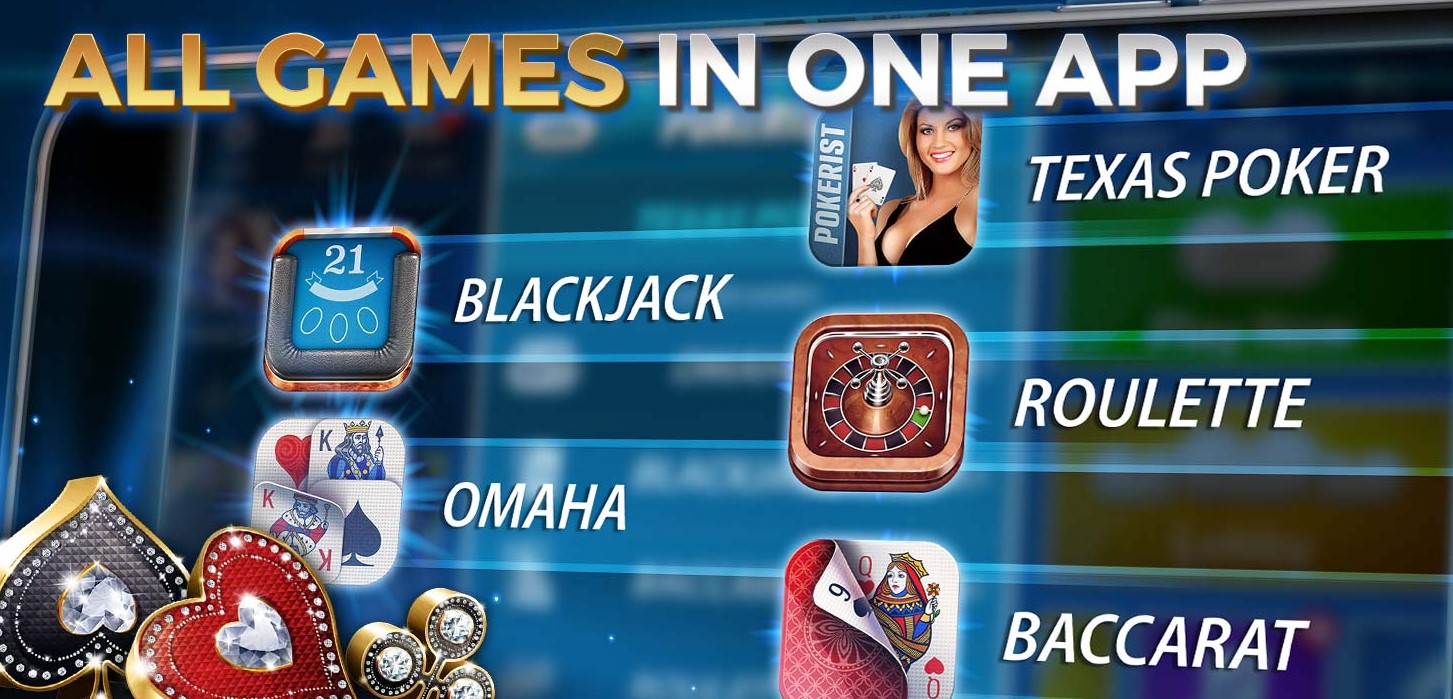 Another great thing about Pokerist is that it offers you the possibility to enter the type of tournament you want - as long as you have chips available to do so. So, you can opt for Vegas tournaments, Sit'N'Go, Shootout, Joker MTT, Hearts Party tournaments or Boost Poker. These are available 24/7 or scheduled, so you will have to wait until the games start and the timer reaches zero to be able to play. In its interface we can also find slots, as well as other games that make you enjoy the application as if it were a real casino room.
This app is developed by KamaGames, an Irish firm that launched this game in 2010 and so far has been accompanied by other games such as Blackjacklist, Slots, Video Poker, Set Poker, Split Bet or Durak. The Irish developer is one of the biggest in the industry today. It has a total of 5 different offices and millions of regular users across all its apps. In addition, Pokerist and other titles from the developer make the top 5 list on Google Play and the AppStore.
Pokerist features
Pokerist is a game that allows you to connect with millions of real players around the world playing for fun and entertainment. This application stands out for the following:
Guaranteed fair card dealing. Professional security systems.
Wide variety of tournaments. Like Vegas, Sit'N'Go, Shootout, Joker MTT.
No registration. Enter guest mode to play.
Free of charge.
Chat and messaging.
Very simple interface.
How to play Pokerist
As we said above, Pokerist is a game focused on Texas Hold'em. However, this application is an all in one as we can find other modalities such as Omaha, as well as different games such as Blackjack, roulette or baccarat, but we can also find sports betting, slots and more. In the end, it is more like an online casino. This will allow you to get to know other games in the gambling world that you have never tried before and without having to risk real money.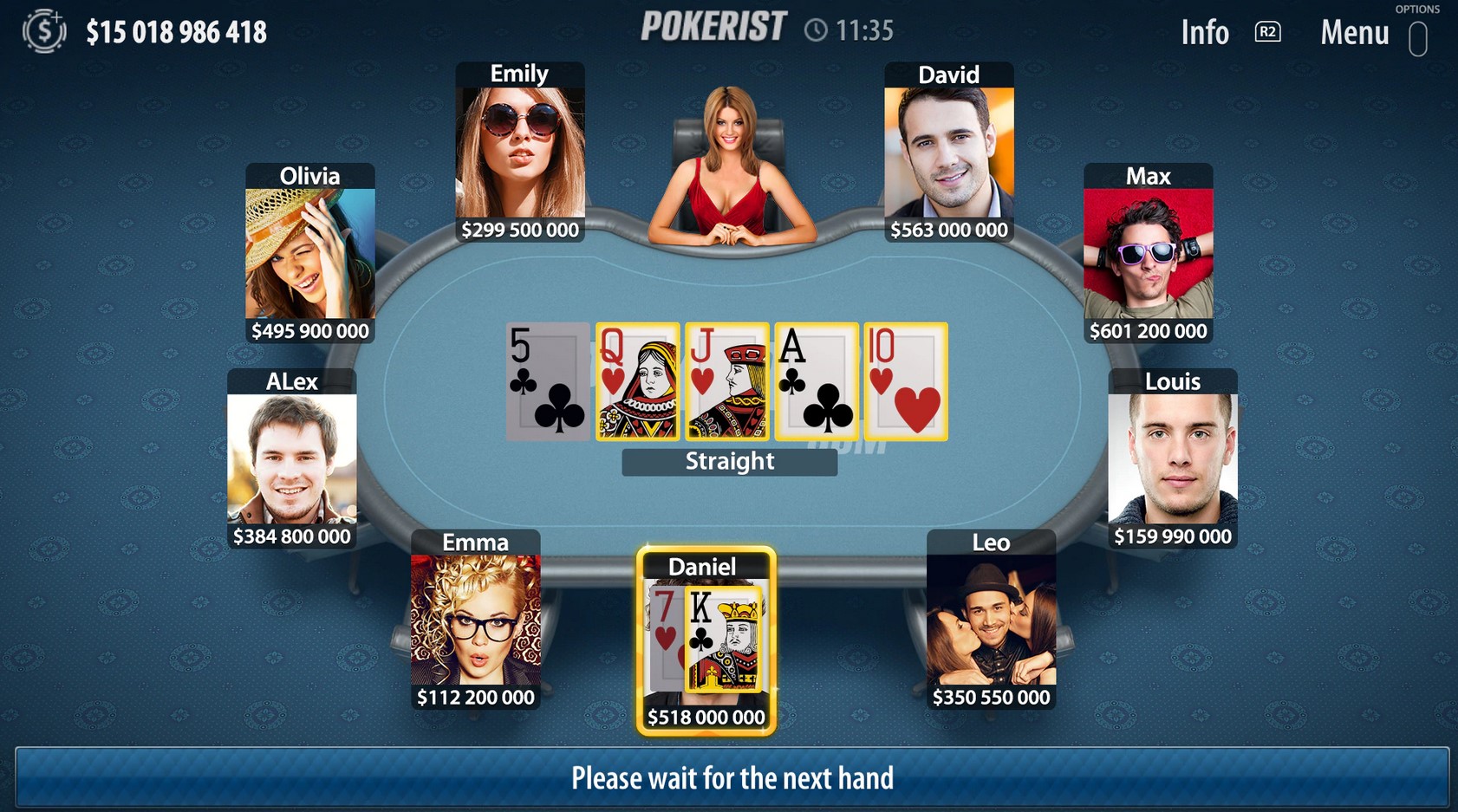 Now, although Pokerist is free to play, there are some paid options. An example of this is the merchandising shop, thanks to which the developer earns revenue from it. For example, for regular players Pokerist also offers the option to buy chips for as little as $2.99. This investment guarantees you 20M Pokerist chips to use in any room, in addition to the ones you already have or win at the different tables. It also includes a scratch card lottery feature or the option to buy gold coins that can be redeemed for chips.
In addition, as with all tiered games and poker rooms, the Pokerist application has a section of VIP privileges that are unlocked as you play giving more benefits and advantages to the user in question. In the end, Pokerist is like a progression game that allows you to progress through the game by levels as you compete. This way you can reach more complicated tournaments and more professional players.
Pokerist Cheats
Talking about Pokerist, tips and tricks is all about how to get free chips at Pokerist Texas Poker. Of course, the best way to win chips in this game is through the various tournaments. Players can start small and manage their digital bankroll in order to build up their stacks. Another option is to play the slots or buy in to the scratch cards - as explained above - but there are also a few tricks to win pokerist chips quickly and without paying for them.
How to get free chips at Pokerist Texas Poker
The best solution is to win the tournaments that you can find in the application, although there are some users on the net who have opted for some tricks based on opening links or installing alternative applications. However, these practices are not recommended as they are not verified and can pose a security problem for your device, as well as compromising some of your personal data.
As you can read on the app's website, another possibility to answer how to get free chips at Pokerist Texas Poker is to play every day with the app. Pokerist rewards loyal players with free chips to participate in the various tournaments.