One of the best poker players in the world is Phil Ivey. The player for many people is like the Tiger Woods of poker, which means that he is one of the players with the biggest following worldwide. Do you want to know more about Phil Ivey? We are here to help you. We are going to show you all the facts you are looking for about this great poker player.
Phil Ivey Information
When talking about Phil Ivey, we can say that we are going to talk about one of the men with the best trajectory in the poker world. He has not only dominated a great number of tournaments, but also cash games, which proves that we are in front of a true professional of this card game.
Phil Ivey was born in 1976 in California, specifically in the city of Riverside. However, shortly after his birth the family moved to Atlantic City. That made his life easily linked to the world of cards.
As we have learned, Phil Ivey started playing cards when he was only 8 years old. It all started with the help of his grandfather, who taught him how to play Five Card Stud Poker. To motivate him, the grandfather taught him by playing with five cents.
When the player turned 16, he decided to forge the card and thus be able to enter the major casinos, remembering that the age in the U.S. to enter the casinos is 21 years old.
When did Phil Ivey become a poker professional?
The player quickly realized that he really liked the world of poker. Thanks to the fact that he started from a very young age, at the age of 20 he became a real poker pro.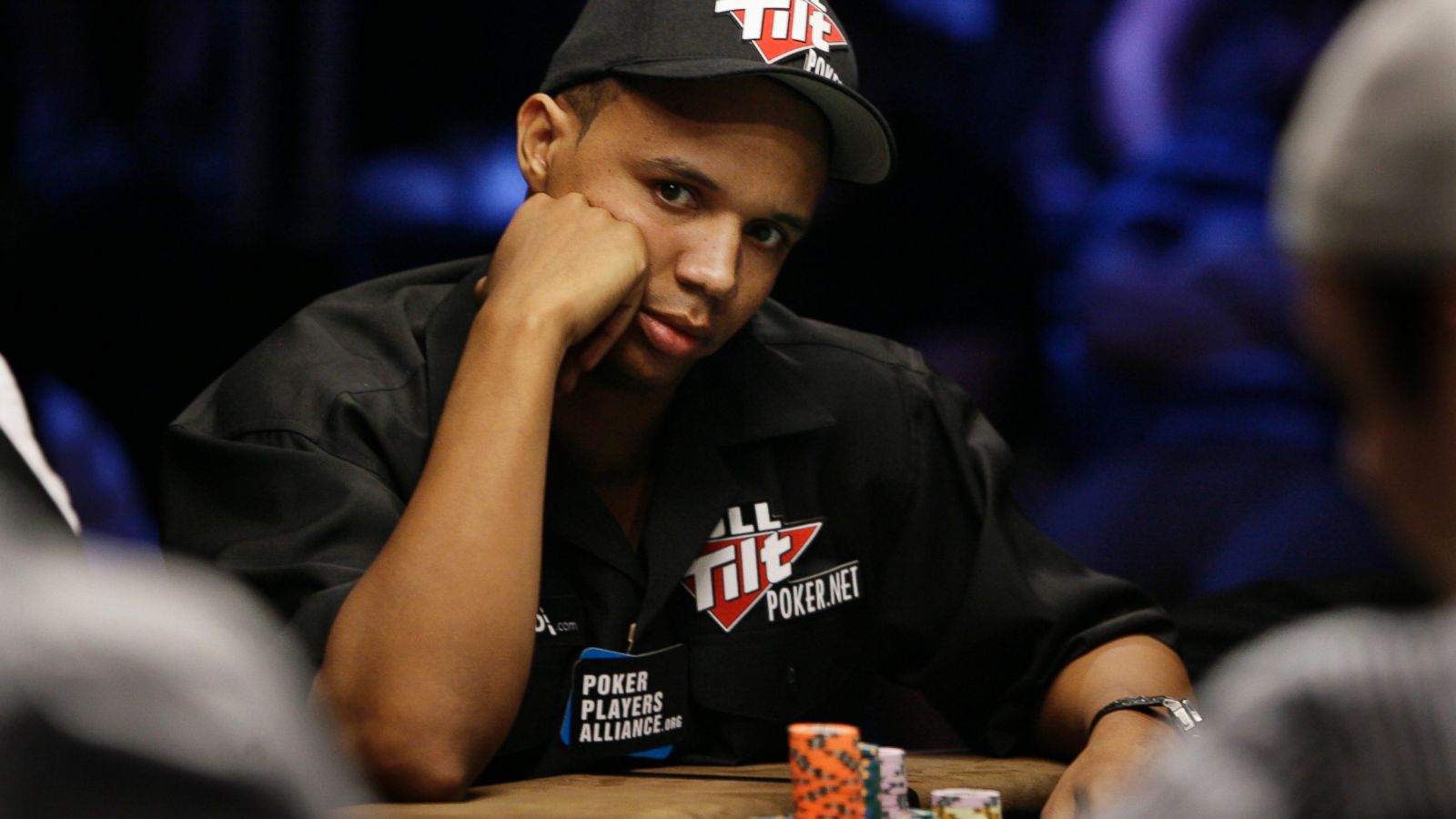 One of the things that have always attracted the attention of Phil Ivey is his great ability to learn. Since he was a child he always had a great facility for learning, which is why reaching the top was not so complicated for him. At the beginning he failed a lot, but he always said the same thing: "I learn from every hand and every tournament I play". And he was on the right track, as it has been shown, learning is fundamental to improve and reach the top in the poker world.
To get to the top, Phil Ivey began to make a circuit with Daniel Negreanu, Jhon Juanda and Allen Cunningham. From that moment, he began to share knowledge with great rivals, which allowed him to advance even more in his style of play.
However, Phil Ivey did not achieve media recognition until the year 2000. With the arrival of the new millennium, the press and fans began to take notice of him. That fame came to him after winning the Amarillo Slim. Thanks to that triumph he won his first WSOP bracelet, 2500 dollars and 80 Pot Limit Omaha.
From that moment on, he had to step on the gas to please his followers and not lose the fame he had worked so hard to earn. To achieve this, he always bet on the penetrating look, one of the things that have made him even more famous.
Since then, the player has not stopped winning titles and consequently money, to the point of surpassing the goal he had set for himself. He easily surpassed the 30 WSOP bracelets, so he fulfilled his dream without any problems.
But Phil Ivey has not only won WSOP, he has also broken records and records, which makes him a player who will remain in the history of poker.
Phil Ivey became number one
Thanks to his great run, we can see how Phil Ivey became number one in the All Time Money List. But for different reasons, the player stopped participating in a large number of trophies in recent years and that makes that he has currently fallen in the list significantly.
To get an idea, the last big prize he won was in the Aussie Millions Poker Championship tournament. In that tournament he won 250000 Challenge dollars, remembering that the same was given in 2014. In that event he got the prize of $3582753.
All that means that currently Phil Ivey can be considered as an all-rounder within the poker world. That means that he has gone from being a small fish to being a real shark, something that many people doubted he would ever achieve.
On the other hand, we have to make it clear that Phil Ivey is a true reference in live poker. He has more than 15 years of experience and is still winning games like the first day. Moreover, experience allows him to win more easily, hence he is one of the most feared rivals by professionals.