There are many reasons for the success of online poker. Playing whenever and wherever you want is undoubtedly the main reason why a good number of card fans have switched to online poker.
In addition to this, there is a powerful asset to conquer poker fans: the amazing variety of types of tournaments. Sit and Go, Spins, Knockout, Spin and Go or MTT are just some of them.
Although each of them has a different structure and dynamics, all tournaments have one thing in common: excitement is guaranteed. To participate in them, you will have to pay an initial buy-in, which is usually adjusted to any pocket. But what if I told you that there is a type of tournament in which you will not have to pay any entry fee? We are talking about freerolls.
What does "freeroll" mean in poker?
The term freeroll in poker refers to a type of tournament in which you will not have to pay any kind of entry fee to participate. This is its main difference with the rest of tournaments.
The best of all is that, despite the fact that there is no entry fee, players are eligible to win cash prizes if they reach the top positions. In this way, you can win money without having to invest a single cent. Moreover, as we will see below, freeroll tournaments are a gateway to the most reputable tournaments.
In addition to its link to tournaments, the word "freeroll" is also used in poker games themselves to refer to a hand you can't lose with.
For example, a freeroll in a poker hand takes place when a player is tied with his opponent, but has a few cards that will allow him to get the entire pot or a higher proportional share. To make it easier to understand, here is an example:
Imagine you have 8-7 of spades and you have placed all your chips in the center of the table. Your opponent has, also 8-7, but of hearts. On the flop, you have discovered 6-5-4, two spades and a club. As you can see, there are two possible options: draw if there is no other spade and split the pot with your opponent, or take all the chips if the river shows a spade.
In either case, you have a freeroll poker hand, because any of the 9 remaining spades would give you the whole pot, and if they don't come out on the last street, you still lose nothing. This type of situation occurs especially when there are only two players left.
Thus, when we talk about freeroll poker, we can refer both to this lucky hand and to a type of tournament, very popular among players, and which deserves its own section in which to detail its main characteristics.
Characteristics of freeroll poker tournaments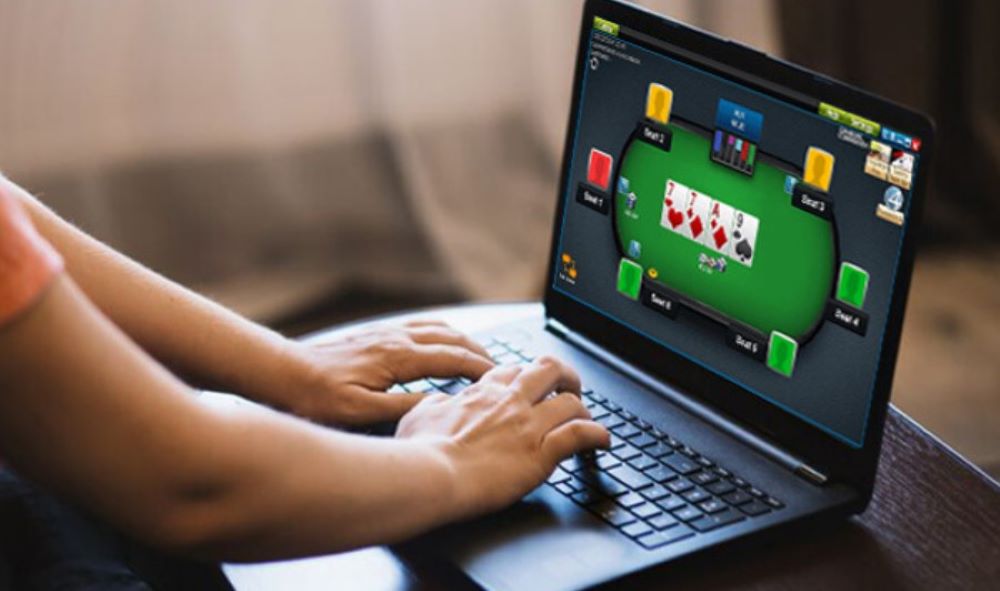 At this point, you already know that freeroll tournaments are those of free registration that allow you to win, in case of being in the first places, cash prizes, tickets to important tournaments or all kinds of merchandising related to the world of poker.
The type of player you can find in freeroll tournaments is very varied, regardless of whether they are international freerolls or freerolls poker Spain. They are an excellent option for those players who are starting in the poker world since they will be able to take their first steps with the cards without having to invest any of their bankroll.
For this reason, many players who access for the first time to an online poker room, opt for this type of tournaments that give them the opportunity to start building their budget or increase it.
As for more experienced players, freerolls are a good option when they just want to enjoy poker, in a relaxed way, and at 0 cost.
Thus, freeroll tournaments are a great opportunity for any type of player and any budget. In some occasions, some kind of invitation, ticket or password will be required to participate, although in the vast majority of the occasions, they are available to the public.
The format of freeroll tournaments is practically identical to that of other tournaments for which you pay an initial entry fee. In general, the blinds usually increase quickly, although this is not always the case. You have to take into account that this type of tournaments have three well-defined phases, in which you will have to adjust your type of game.
Phases of a freeroll tournament
As mentioned above, a freeroll tournament, like any other type of tournament, has a series of phases in which it is essential to adapt the pace and style of play in order to be at the top and qualify for prizes.
In the first phase of a freeroll tournament, players get a large stack of chips compared to the blinds. At this early stage of the tournament, it is recommended to develop an aggressive type of play that allows you to get rid of a good part of your opponents, always bearing in mind that a tournament is a long-distance race.
In the second phase, the blinds will have risen significantly. At this stage of the tournament, you have approximately 20 to 25 big blinds. The strategy to follow would be to stay aggressive, considering very well to fold or raid the bet. Avoid bluffing.
In the third phase, it is recommended to pay special attention to your position at the table. Although it is true that it is a factor to take into account throughout the tournament, it becomes very important in the final stretch.
Take advantage of the information you have about your rivals and the one that allows you to obtain the seat you occupy. You know that, in the final positions, the bluffing options are usually more fruitful, since you have more information, although everything will depend on your cards and the profile of your opponents.