VIP SYSTEM - Pokerking Royal
ACCESS THE REAL POKERKING SYSTEM
Do you want to be part of the exclusive Poker King ROYAL program? The new Level system of the VIP program will make you the King of the Room accumulating points every time you play poker.
You will start at the Bronze level but you can go your status at the same time as you receive rewards for your points. The VIP system consists of six levels, the first four monthly, and the last two levels, Royal and King, annually.
You will have to maintain your position and fight for more privileges every month. If you do not meet the monthly goals in each of the VIP states, you will be demoted to the previous level, and you must accumulate points the following month to be able to advance again.
Here you can see the characteristics of each level or shield received for your achievements: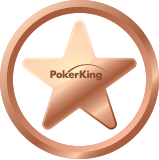 BRONZE
It is the default status where you will start by default. You can earn 1 RP for 1 SP in Royal Points.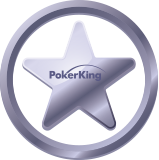 SILVER
You will be able to access the Silver Level when you have obtained 750 Royal points. From here you will earn a multiplier of 1.5 RP for 1 SP in Royal points. We will also have access for the first time to the Milestones Table where you will collect cash rewards as we indicate in the attached table below.
GOLD
With 3,000 points achieved you will level up and your status will change to GOLD, so you will get a multiplier of 2 RP for 1 SP in Royal points and you will get 50$ in cash that will be credited to your account.
PLATINUM
With 7,500 POINTS you will access the Platinum Level, and you will get a multiplier of 2.5 RP for 1 SP in Royal points.
You will also get $ 300 direct into your account.
ROYAL
If you access the Royal Level, you will have reached one of the annual Pokerking levels.
Your multiplier will be increased by 3.5 RP for 1SP in Royal points and you can win between 1,500$ and 4,000$.
To reach this level you must reach 100,000 points for one year, and also get a minimum of 7,000 Royal Points per month to stay at this level, or the player will be demoted to PLATINUM level again. If you do not make any points you can return directly to Bronze Level.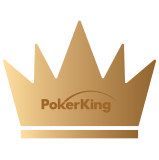 KING
To be the King in Pokerking you must reach 1,000,000 points. At the maximum level of the Hall you can reach a multiplier of 5 RP for every 1 SP earned.
And up to $ 10,000 in cash!
To maintain status, the player must earn at least 45,000 Royal Points per month.
Status points at King and Royal levels are calculated annually.
Don't forget that every time you accumulate points, you can get a milestone reward. Review the following annual milestone table:
| RPs Per Year | Medal of Achievement |
| --- | --- |
| 750 | $10 |
| 1,500 | $10 |
| 2,250 | $10 |
| 3,000 | $10 |
| 4,000 | $10 |
| 5,000 | $50 |
| 10,000 | $50 |
| 15,000 | $50 |
| 20,000 | $50 |
| 25,000 | $50 |
| 30,000 | $50 |
| 35,000 | $50 |
| 40,000 | $50 |
| 45,000 | $50 |
| 50,000 | $100 |
| 60,000 | $100 |
| 70,000 | $100 |
| 80,000 | $100 |
| 90,000 | $100 |
| 100,000 | $200 |
Remember when creating your account with Habwin, you will get up to 15% additional monthly rakeback. What are you waiting for?
Download your Poker King hands for free
In HabWin we offer the possibility to download your poker hands from your user profile, in a fast and free way. Our service includes the iPoker, Winning and Microgaming network.
This is an exclusive service for HabWin users, so you must create your poker account in any of our rooms to be able to download your hands for free. Register in HabWin and choose one of our rooms in iPoker, Winning or Microgaming. You can filter our rooms according to the network to which they belong. Once you have created your poker account through HabWin, find out how to download your hands below.
How I download my poker hands?
Login in HabWin
Go to Hands
Select the network: iPoker, Microgaming or Winning.
Select the level
Download the zip of the day you are interested for


Daily we update the hands, so get them at the moment, quickly and for free.