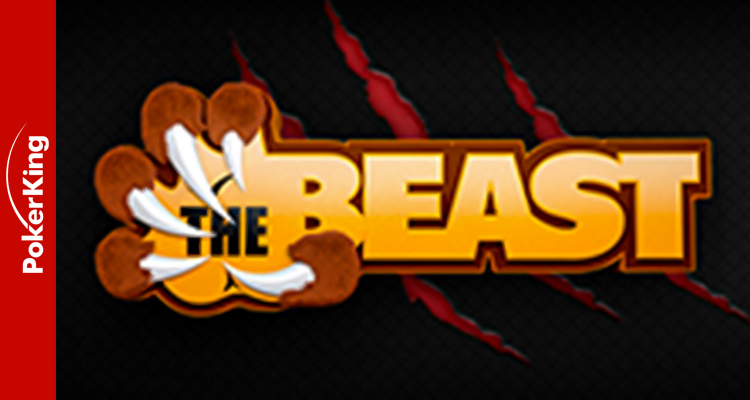 CASH AWARDS WITH THE BEAST
Welcome to the rake race that Pokerking celebrates every week. Since last February, Pokerking has doubled the number of winning places on its leaderboard in The Beast to a total of 800. The Beast has become a claim for players of all formats and levels due to the ease of winning prizes. To access The Beast you can play cash games or through Blitz. You can see the progress of the races from the Room's lobby.
Once a week you can fight at The Beast for cash prizes or tournament tickets. The weekly ranking starts on Saturday at 00:00 until the following Friday at 23:59. Every Monday you will receive your prize deposited in your account. In The Beast the objective is not so much to win, but rather to accumulate points that are calculated according to the level of your bets.
The more you play and the higher your rake, the higher it will rank you on the table and the closer you are to collecting cash or getting tournament seats.
How does it work?
You can earn 1 point for every $ 0.02 contributed to The Beast generated by you, using the "Weighted Contributed Rake". In the tab "Points race" you can check the status of the classification.