GGCARE & GGCHEERS
Second Chances at the Poker Table
If you've ever played poker, you know that the game can be both rewarding and cutthroat. But what if I told you there was a way to smooth out those ups and downs? Welcome to the world of GGCare and GGCheers, the GGPoker promotions that give you a second chance when you need it most.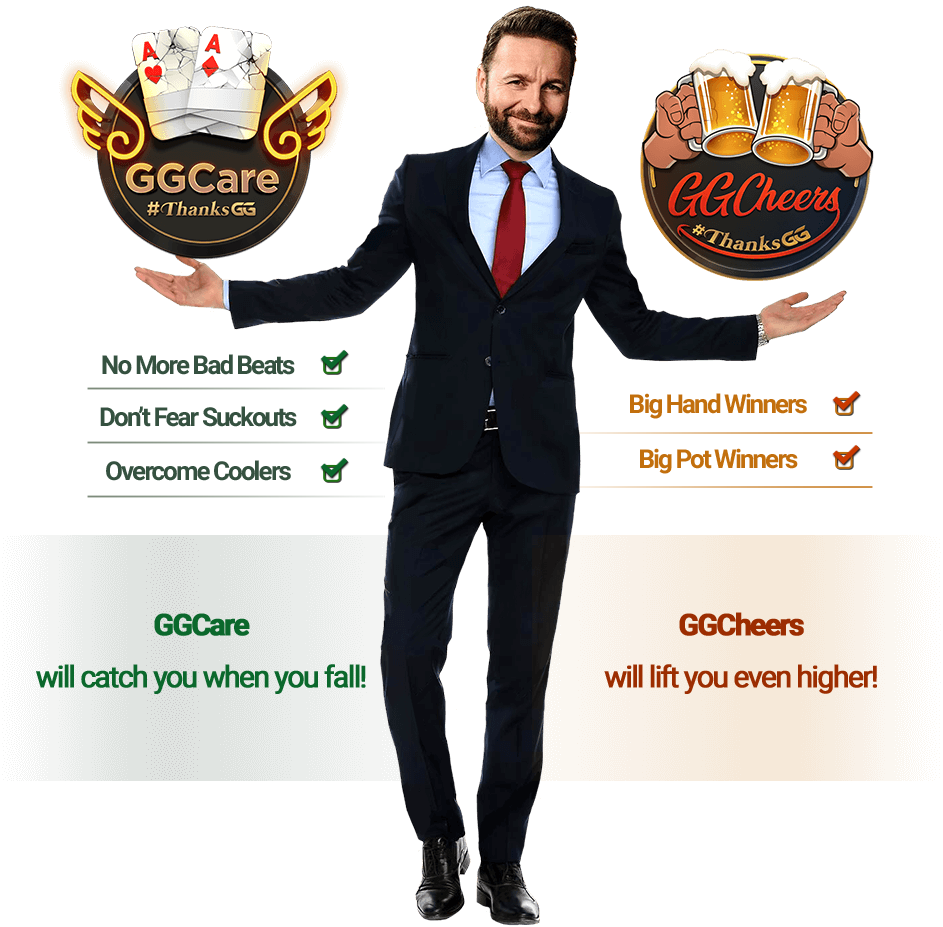 What is GGCare?
GGCare is like a guardian angel for players who have had a bad day at the tables. If you get dealt a bad hand or suffer a painful loss, GGCare automatically springs into action. It gives you an entry into the Flipout ThanksGG tournament, which has an accumulated prize pool of $100,000. And here's the best part: you don't have to do anything to activate it, just play and if you get unlucky, GGCare has you covered.
How do Flipout tournaments work?
These tournaments are crazy. All players go all-in automatically on every hand, and in a matter of seconds, a winner is determined. You don't have to be online to participate; the tournament plays itself.
Details and Limitations
GGCare and GGCheers are promotions that are activated based on certain events in the game. They can be malbeats, coolers or even a big jackpot win. Best of all, these promotions are available on a wide variety of games, including Hold'em, Omaha, All-In or Fold, Rush & Cash, Spin & Gold, Short Deck and tournaments.
Beyond the Game
What makes these promotions even more special is that they are designed to recognize both skill and luck in the game. It's not just about winning or losing; it's about playing well and being rewarded for it, regardless of the outcome.
If you're looking for a way to add a little more excitement and less stress to your poker sessions, look no further than GGCare and GGCheers. These promotions offer you a second chance, whether it's to bounce back from a loss or to celebrate a big win.
Are you up for giving it a try?