The Festival arrives in Tallinn 2022
WPT Global introduced a few months ago the launch of an innovative type of live betting event: The Festival Series. A week-long gathering and celebration of players that combines the best poker, casino and live sports events all in one scene. The Festival will make several stops in various cities around the world, starting in Europe.
"It's super exciting to see all of this finally line up and fall into place." says Martin "Franke" von Zweigbergk, the man behind the whole event. "We are here to offer a fun challenge, spread joy and enable lasting relationships. All in beautiful cities around the world. What a great way for new and old friends to get together and have a good time together through your favorite games. Welcome!".

The Festival Series combines the best of poker, casino and sports betting all on one stage. Events run 24/7 from June 27th to July 3rd at the Hilton Tallinn Park & ​​Olympic Park Casino in Estonia.
An action-packed week is expected at Tallinn's Olympic Park Casino with a total number of 31 different events including the €550 Main Event which runs over 5 days from June 28th to July 2nd. This Main Event offers four starting flights, including a turbo flight, on the night of June 30 and is scheduled to last until Saturday.
The Room wants to raffle a €1,920 travel package among the players qualified for the Festival that includes:
• 5 night accommodation in a double room for 2 people with breakfast included at Hilton Tallinn Park for 2 people

• 1 entry to the poker main event
• 1 entry to the PokerListings Deepstack tournament
• 2 The Festival hospitality packages (winner + friend)
In order to participate in the draw, players must create an account at https://wptglobal.com/ using the code TALLINN; you will also need to tag a friend who wants to take you to Tallinn with you in a social media post where you will also need to tag the festival.
The festival features a wide variety of games and competitions. In addition to the flagship €550 poker event, we will be able to find the Sviten Special, Pot Limit Omaha, 8-Game, Progressive Knockout and Open Face Chinese events. Take a look at the Poker highlights of the Festival:
€250 - Sviten Special(or Drawmaha)

€115- 8-Game

€1.050 - PLO Highroller

€250 - H.O.R.S.E

€330 - Open Face Chinese

€250 - PokerListings Deepstack Championship

€1.050 - NLH Highroller

€600 - Team Poker Challenge

€330 - Heads-Up NLH

€1.050 - Open Face Chinese (Highroller)
On the other hand, in addition to poker, multiple casino competitions will be offered:
roulette tournament
blackjack tournament
sports betting competition
Have you ever played roulette or blackjack competitively against other players? At the festival you will have the opportunity to enter a tournament with a set of rounds and a stack of chips, just like any other competitor and to demonstrate your strategic thinking and initiative. There will be time limits and spin limits, and your goal will be to collect as many chips as possible at the end of each round/day. Players carry their tokens the next day until the Final Day.
Here are some of the tournaments worth not missing during the week in Tallinn:
€250 - Roulette Championship: 3-day Roulette event
€250 - Blackjack Championship: 3-day Blackjack event
€250 - Slots Tournament: 1 event day for slots
€250 - The Gambling Cabin Sportsbook Tournament: 1 day of sports betting competition.
Click here and take a look at the calendar of tournaments and competitions of the Festival.
The Festival will provide daily off-casino activities for all package holders. These activities may include, but are not limited to:
player parties
karting
Beach party
Visit to Tallinn TV Tower
Old Town Beer Tour
Paintball
pool tournaments
Cabaret
Cooking courses
Beer and wine tasting events.
Spa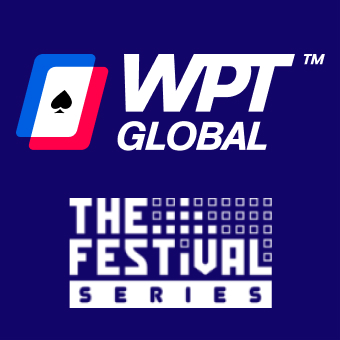 In addition to trying your luck in the draw, you can try to qualify and get your travel package in the satellites offered by the festival.
Here you can find the full satellite schedule.
These are all the packages that can be obtained to travel to the Festival:

€1,600 Package (Coolbet, Guts, Paf, NordicBet):
5 nights in the Park Inn Central for two, twin room (June 28 - July 3)

Buy-In to the Poker Main Event (€550)

Buy-In to one Casino Event - Blackjack or Roulette (€250)

Hospitality Package for two: Entry to daily social side activities .



€1,150 Unibet Package:
Breakfast & spa entry

€550 Main Event Buy-In
€1,175 Olybet Package:
€1,325 Olybet Package:
€1,500 Guts Package:
1 Entry into €550 Main Event

1 Hospitality package with access to player activities

€200 travel money or additional Hospitality Package
€1,300 Coolbet Passport:
Breakfast & spa entry

€550 Main Event Buy-In
€1,175 Coolbet Package (Ylva's Stream) :
$2,600 Juicy Stakes Package:
6-night stay for two in a twin room at Tallinn Hilton Park (June 28 to July 4)

$500 to help with travel expenses

€250 buy-in to the Blackjack tournament

2x hospitality packages
€550 Olybet Main Event Tickets:
The Olybet Main Event tickets can be used for The Festival Main Event or the Tallinn Summer Showdown.
€550 Olybet The Festival Main Event Seats:
The Festival Main Event Seats played out at Olybet can only be used for The Festival in Tallinn Poker Main Event.
You can find more information about WPT Global Package for "The Festival in Tallinn" in its Facebook.