The world of soccer is exciting. Every friendly, every home or away match and every sporting event has us in tension from the beginning to the last moment waiting and supporting our team to reach the top. There is nothing like watching the Copa del Rey being lifted or the fans enjoying a clean but intense match with you. There is a lot at stake every time our team takes the field, both for what it represents for the fans, as well as when you participate in sports betting. In this article we want to tell you about the best strikers in history, so read on to find out who they are!
Lionel Messi
Messi has won the annual FIFA World Player of the Year award 5 times and is one of the best strikers in history. In the Copa America 2021 alone he scored 4 goals, in LaLiga (16/17 season) he scored as many as 37 goals and in the Copa del Rey (15/16 season) he scored a total of 5 goals. He adds a lot of successes in his career, mainly, during the years he spent as a striker at FC Barcelona. It is for this reason that he is part of the top 10 best strikers in history to date. Among his achievements are the 35 titles won with FC Barcelona. Of these, ten belong to LaLiga, seven to the Copa del Rey, eight to the Spanish Super Cup, four to the Champions League, three to the European Super Cup and three to the Club World Cup.
Cristiano Ronaldo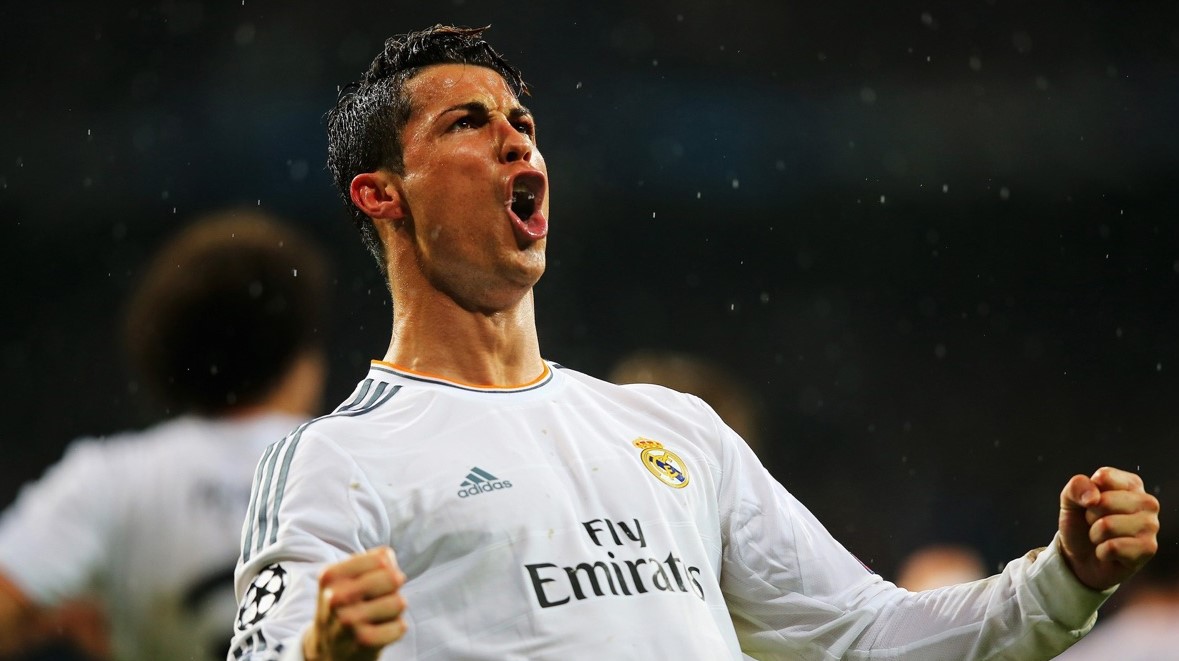 He is another of the best strikers in history. Winner of several Golden Boots and the Ballon d'Or. Cristiano Ronaldo has scored more than 100 goals in the Champions League and more than 600 in his career to date. According to statistics, the footballer scores an average of 0.71 goals per game. Of course, Cristiano Ronaldo is also part of the top 10 of the best strikers in history for having a large number of achievements with Real Madrid, such as his two La Liga titles, two Copa del Rey, two Spanish Super Cups, four UEFA Champions League, three UEFA Supercup and three FIFA Club World Cups, in addition to the titles with Manchester United.
Pelé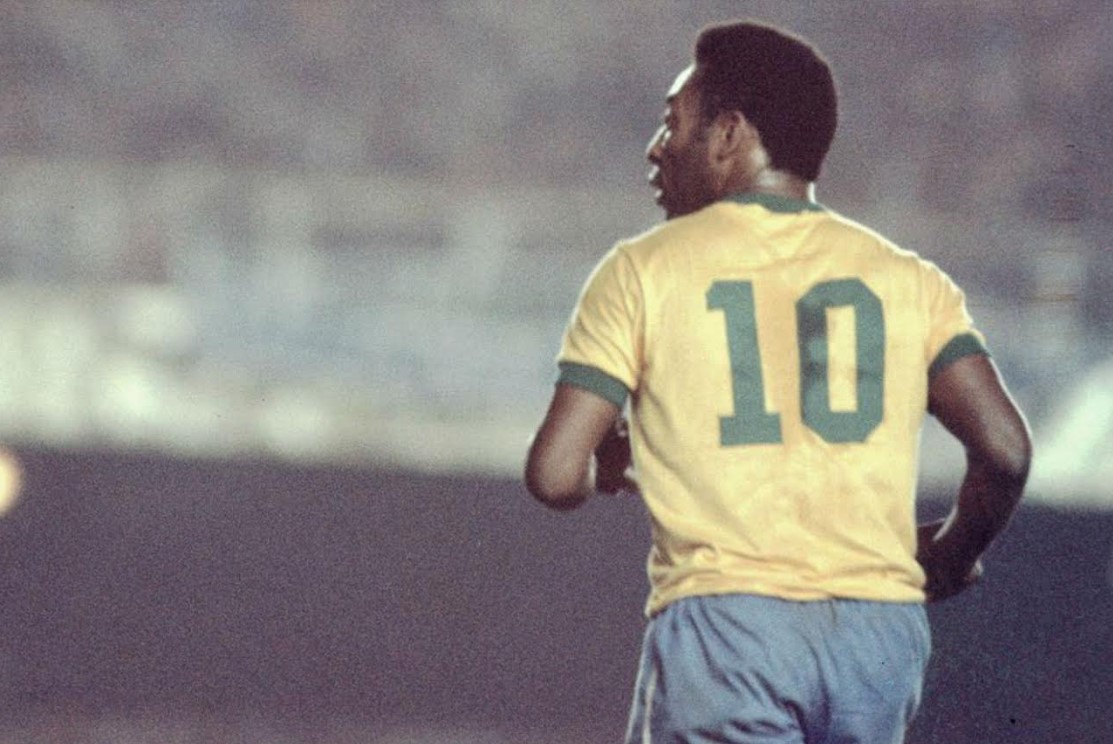 The Brazilian player shone for two decades in the history of his country's soccer, but also went on to become world champion for his national team on three occasions (1958, 1962 and 1970). He is considered one of the greatest scorers in history with a record difficult to equal, with 1,281 goals in 1,363 matches (he is part of the best 9 in history). In the year 2000, FIFA decided to name him as the best player of the century, together with the Argentine Diego Armando Maradona.
Ronaldo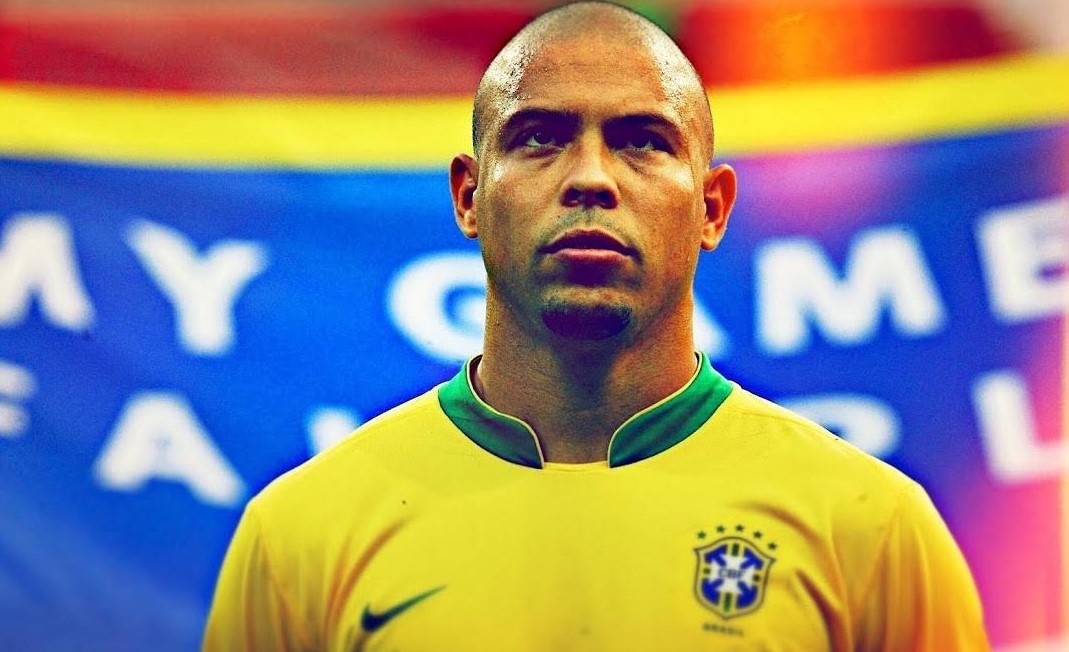 Ronaldo Luís Nazário De Lima is also part of the best 9 in history, in fact he is one of the most famous Brazilian footballers in the world. The striker won the FIFA World Player of the Year award three times, in 1996, 1997 and 2002 (a record that has only been surpassed by Argentina's Lionel Messi and Cristiano Ronaldo). After Pelé, he is the second highest scorer of his national team, with 62 goals in a total of 98 matches, and the second player who has scored the most goals in the World Cups.
Eusébio
Eusébio da Silva Ferreira, better known as Eusébio in the sports world, is Portugal's top soccer figure -along with Cristiano Ronaldo-. His personal record stands at a total of 733 goals in a total of 745 matches. In addition, he is considered by many as the best African player of all time, as he was born in Mozambique.
Bobby Charlton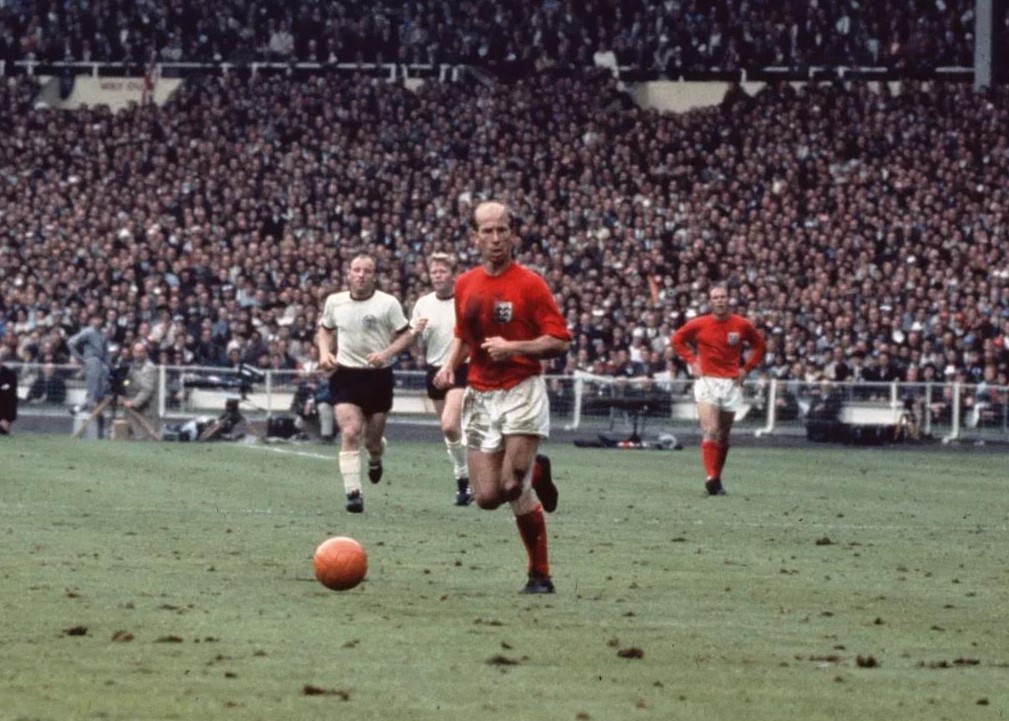 Bobby Charlton is considered by many to be the greatest English striker of all time, as well as being one of the few survivors of the 1958 Munich air disaster that killed almost all the Manchester United players. Bobby Charlton played in 4 World Cups and won one (the only one England has), he also scored hat-tricks in four international matches.
Di Stéfano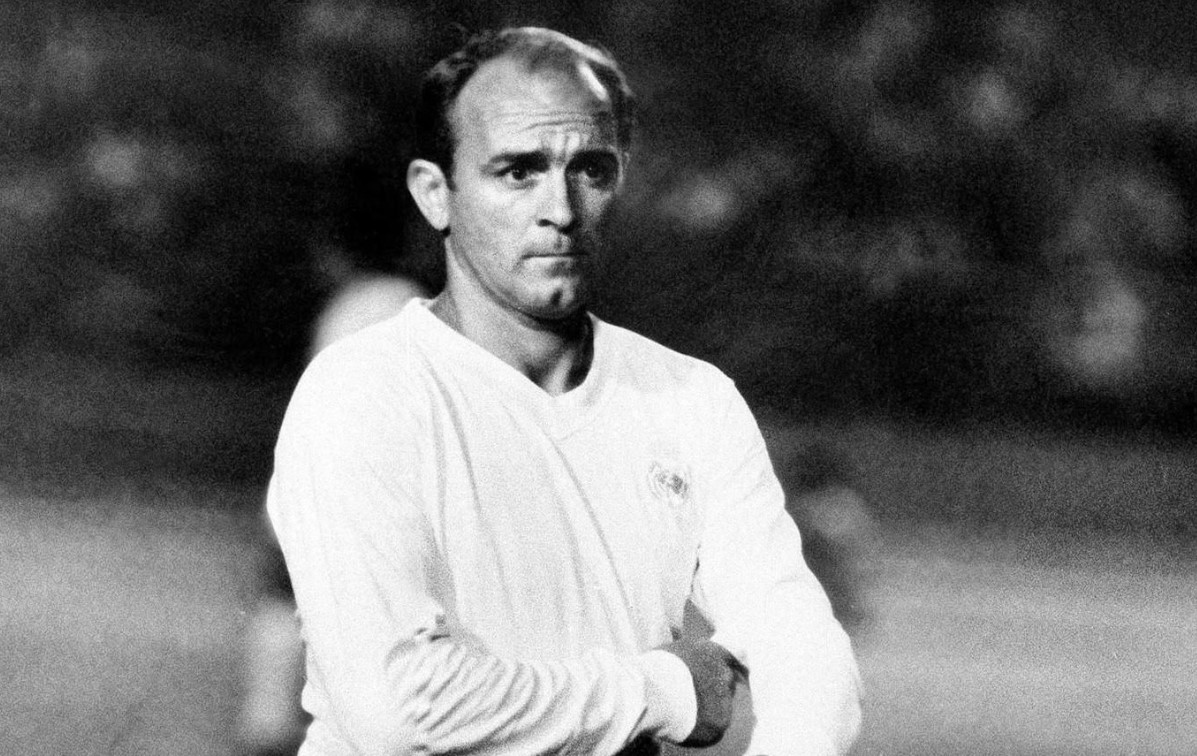 Alfredo Di Stéfano is another of the best strikers in history. The player was awarded a total of two Ballon d'Or awards in 1957 and 1959, and is the only player in the world to have won a Super Ballon d'Or (received in 1989). In Spain, Di Stéfano became a true legend, where he won five consecutive European Cups, Intercontinental, Latin Cups, eight leagues, a Spanish Cup and a World Cup. In Argentina, where he was born and began his soccer career, he won a National Championship and an Argentine Cup with Boca Juniors, as well as a National Championship with River Plate.
Gerd Müller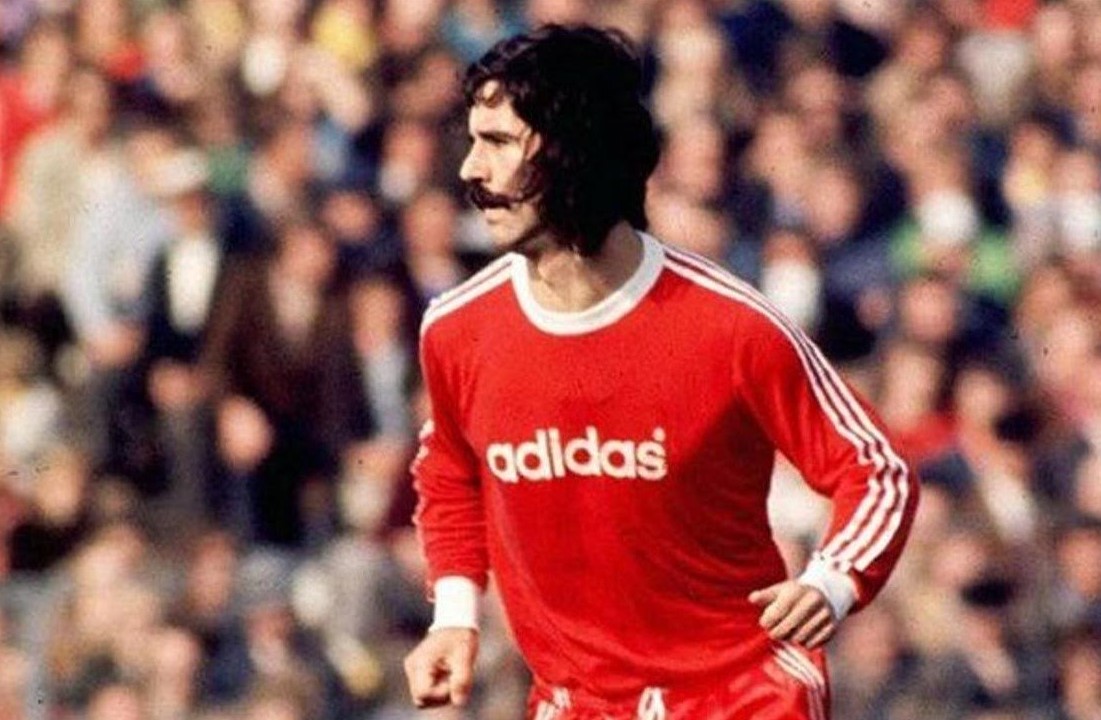 German Gerd Müller is another of the most popular players and one of the best strikers in history. He was a multiple champion with Bayern Munich, as well as winning the world title for his country's national team in 1974. His personal best was recorded in history with a total of 14 goals in World Cups. Müller was nicknamed der Bomber der Nation, which translates as the bomber of the nation. He is the Bundesliga's all-time leading scorer with 365 goals. In addition, his historical goal total goes back to 735 according to RSSSF. In international cups he is one of the top European scorers, with a total of 66 in 74 matches.
Marco Van Basten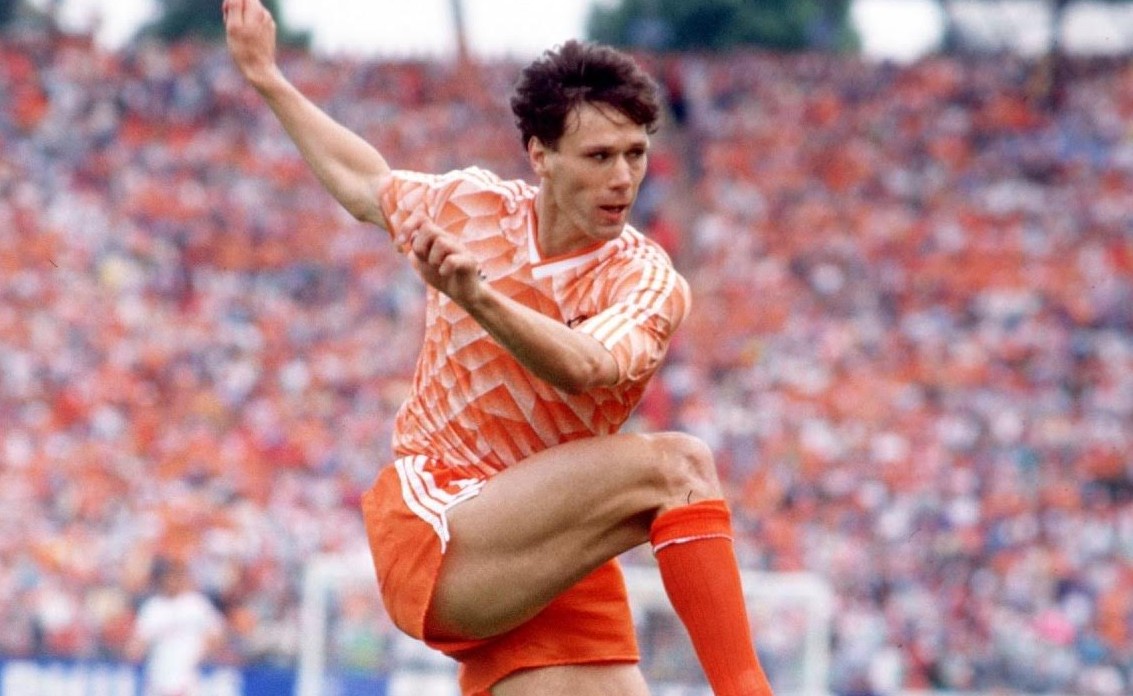 The Ajax Amsterdam star is considered by many to be the best striker in history until 1995, when he suffered a major injury that forced him to retire as a soccer player. At Ajax Amsterdam he won three Eredivisie, three Dutch Cups and the UEFA Cup Winners' Cup. Later, with Associazione Calcio Milan, he won the European Cup twice and the European Super Cup twice. He also won the Intercontinental Cup twice and the European Super Cup three times, among others.
Paolo Rossi
Finally, we conclude with striker Paolo Rossi. The Italian of Juventus and A.C. Milan is one of the best players of the Italian national team. He won the World Cup in 1982, held in Spain. In addition, he won a Ballon d'Or as the best player of the tournament and the Golden Shoe as the top scorer of the championship. He is one of the few players to have won all three awards in a World Cup.