Under the name Daily Legends hides a large group of poker tournaments that operate under the partypoker umbrella and have a very specific purpose: to provide players with a poker playing environment tailored to their level of expertise and bankroll.
Partypoker Daily Legends tournaments are open to any player, with buy-ins ranging from €2 to €100, and are open to all types of players.
The partypoker Daily Legends tournaments
One of the most affordable and offering one of the lowest buy-ins (from €5) is The Headhunter, which has guaranteed prizes of €25, €50, €1,000 and €1,500 depending on the name of the tournament.
With daily activity, the tournament's progression system is being revamped to ensure that all player profiles have access to these tournaments.
Another €5 buy-in tournament with a deep stack structure is The Five Diamond, which is available in Hyper and Turbo mode and offers guaranteed prizes of between €15 and €1,000.
Tournaments are refreshed every half hour and scheduled for the next three to four hours, with the schedule of tournaments, bounties and modes available on the schedule.
The Flash is the perfect tournament for groups of six players looking for fast-paced action and fast-paced action. With a buy-in of €30, it is available in Hyper and Turbo modes, with a guaranteed prize pool of between €90 and €1,000, depending on the nature of the game.
Things heat up with The Ninja, a six-player tournament with a buy-in of €20. The only drawback is that certain high-level games with high guaranteed rewards (between €2,500 and €6,000) may be played at the same time on different days, which may prevent access for those who follow a routine and find it impossible to fit their game into a particular time slot. However, it is commendable that it has more variety of games and rewards than other Daily Legends tournaments.
The Superstack is a tournament with a starting stack of 300 chips and big blinds. It has a buy-in of €50 and is available in Hyper, Turbo and High Stakes modes. Guaranteed rewards can go up to €3,000 and it has a higher variety of games, spread over a more extended time slot.
If you're looking for tournaments with systematic bounties, keep an eye on The Terminator. This is a tournament with maximum rewards very similar to the other games, but with the special feature of offering quick access and constant rewards. Ideal for those looking for a game based on routines with a very measured margin for surprise.
Do you know The Predator? 50 tournaments where up to 8 players can play. It lends itself to frenetic and aggressive play, similar to hunting (hence the name), and is frequented by sharks looking for easy prey and the unwary who don't know how the game works.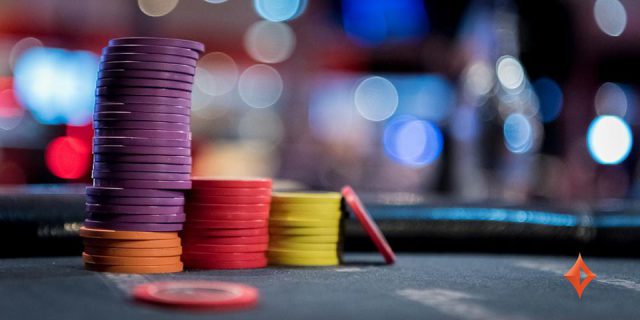 The Gladiator is a battle-royale tournament with a simple premise: be the last player standing. It is a tournament to the death with a buy-in of €100 and where permanent death lurks for any player. It can offer guaranteed rewards of up to €4,000.

There is an expanded 8-player version of The Gladiator on PKO Sundays called The Titan. Its access is more restrictive, but for scheduling reasons, as it offers a guaranteed prize of €10,000. A fast-paced game that guarantees thrills and excitement.
You can also try playing a €2 PKO tournament with exclusive rounds called The Samurai. Although it is somewhat difficult to find games on a regular basis in the afternoons, they do tend to be scheduled on a recurring basis. We recommend that you check their timetable regularly to keep track of the dates, as there are often some very juicy rewards to be had.
Similar is the case with The Warrior, an epic PKO for up to 8 players and a buy-in of €30 available in Hyper and Turbo mode with maximum guaranteed rewards of €4,000.
Other Daily Legends tournaments available at partypoker
Partypoker's Daily Legends tournament offering is complemented by a small selection of tournaments which you can check out below.
The Storm.

A quick PKO for 5 players with a buy-in of €2.

The Grinder.

A tournament focused on consistency with recurring rewards.

The High Roller.

A high stakes event with a buy-in of 250 euros.

The XtraDeep.

A frenetic €20 tournament, ideal for those who love fast action.

The Spartan.

An 8-player PKO with a buy-in of €3.