Despite what we would like to admit, online scams also reach the poker world.
Online poker rooms, as well as applications developed so that people from all over the world can enjoy their passion for cards, have perfected their security and fraud detection systems to put a stop to these malicious actions on the part of some users.
Players are the main victims when it comes to online poker scams. However, operators are also harmed, not only financially but also in terms of reputation.
Below, we detail what are the types of online poker scams and how to avoid them.
Most common online poker scams
While it's true that, as a player, you don't have to deal with online poker scams on a daily basis, it does pay to be aware of the ones you may encounter during a game.
High stakes tables are often the target for poker scams. Although online poker rooms and apps have created secure frameworks that ensure fair play and player safety, there are users who find ways to develop scams such as:
Ghosting
One of the most common poker scams present at online tables is known as ghosting. This type of scam has two basic figures: the player and another person who acts as a "ghost" or "ghost".
Ghosting can take two forms: on the one hand, we speak of ghosting when two players, at the same table, establish communication via online or telephone to talk about the hand they are holding and, on the other hand, ghosting would also correspond to a player who is being advised by another expert person, who helps him/her to make decisions.
In either case, ghosting is aimed at establishing an advantage against opponents.
Transfer of chips
This is a type of scam linked to multiple player accounts. Some users carry out a type of scamming by transferring their chips from one of their accounts to another.
Gnoming
This refers to the possession of several accounts in the same online poker room with the aim of doubling or even tripling your winnings. The platforms do not tolerate this type of action, so if a player risks it and is discovered, he will be banned from the room.
Bonus abuse
The welcome bonuses are one of the most attractive claims to get new players. For this reason, poker rooms offer large amounts of money or no-deposit bonuses to add registrations.
This type of promotions is the target of many scammers, who create several accounts to get their bonus. They would then transfer them to one of the accounts they have created and make a cash withdrawal.
Use of bots
The use of bots, or artificial intelligence programs that mimic a real person, are totally prohibited by online poker platforms. Behind these bots, there are developers and hackers equipped with more and more resources with which to create a model capable of circumventing the security of poker rooms.
In fact, nowadays, you can find a type of malware capable of playing online games on its own, developing the most conducive tactics and strategies. Unlike players, a bot will never show signs of fatigue or exhaustion, it is designed for long-term profit.
Hacking
It's a lurid topic, but there have been several cases of high-level players having their computer taken to a SAT or simply a visit from an acquaintance, which have resulted in the installation of screen monitoring software that allows other players to see the victim's hands. It is more common than you might think, especially at high levels where there is a lot of money at stake.
How to avoid online poker scams?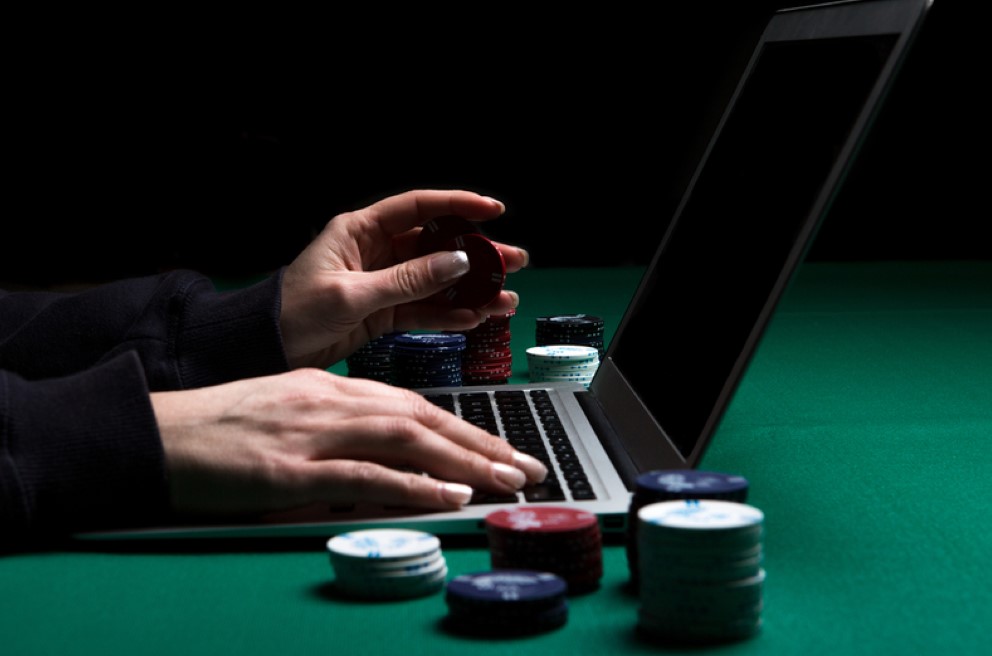 If you want to know how to avoid an online poker scam, you have to start from the premise that there is no single way to do it. Given the diversity of this type of bad practices, detecting poker scams becomes a complicated task.
Prevention will always be the best ally when it comes to avoiding online poker scams. To do so, follow these tips and minimize the risks of suffering cheating and scams in your poker games:
Choose licensed rooms
Make sure that the online poker room in which you are going to register has the respective seals and certifications that guarantee the security and integrity of the platform.
In the case of Spain, the DGOJ grants the "Safe Gaming" seal to those platforms that have the legal approval. Internationally, we would find seals such as Malta Gaming Authority or Curacao Gaming, which issue licenses of great prestige and reputation.
Choose the most popular payment methods
Pay special attention to the payment methods at the time of making transactions of your funds. Avoid those that you are not familiar with or even seem insecure.
Also, remember that online poker rooms that have several payment methods are the most reliable. Bank cards, transfers, e-wallets, payment through coupons or cryptocurrencies are just some of the most common methods among the most relevant poker rooms.
It is also advisable to check how to make withdrawals and deposits, as well as to be aware of the waiting times for the arrival of funds to your account. Never provide your bank details without prior research on payment methods.
Report suspicious behavior
The poker rooms have customer services that you can contact in case you detect suspicious behavior.
In this regard, it should be noted: a player who always bets chip amounts of identical size or who always spends the same amount of time answering is most likely a bot.
Prevent them from accessing our hardware
Never leave our devices, computers, cell phones, etc. on the road, and never leave them alone with anyone you trust.
Lack of customer service
Be wary of platforms that do not provide sufficient contact options. Trustworthy operators provide their users with various means of contacting them, helping to create a positive image.