Although poker predominates in most casinos and online gambling halls, it is not the only game that can be enjoyed with the cards of the classic poker deck. Blackjack is one of those games that enjoy great popularity despite not being the most played, and its community of followers from all over the world enjoys a game that does not renounce to strategy or the adrenaline of betting.
But blackjack has a peculiarity: it is a game in which players play against the dealer, not against each other, and it is the first change that attracts those who are looking for a complex and deep game, but with an interesting twist.
But how to enjoy poker to the fullest? We are going to give you a series of tips on how to play blackjack in a casino. We assure you that the experience is different from doing it at home on a cell phone or computer.
Things to keep in mind when playing blackjack
Imagine you've walked into a casino filled with bright lights and the sound of crashing chips. You feel excited, but also a little nervous. Where to start? Well, blackjack is a great place to start, especially if you're familiar with the basic rules. The goal is simple: get a hand that adds up to 21 or as close as possible without going over. Aces are your flexible friends, as they can be worth 1 or 11 points, while cards 2 through 10 and face cards have fixed values.
Now, once you sit down at the table, it is crucial to have a strategy in mind. If your cards add up to 10 or 11 and the dealer shows a low card, it's a good time to double down. You're in a strong position and want to maximize your winnings. But if you have a total of 17 or more, it's better to stand. Don't risk going over 21 when you already have a decent hand.
On the other hand, if you have a total of 16 or less and the dealer shows a high card, you will probably need to call another card. It's not the ideal situation, but it's your best chance to improve your hand. And speaking of opportunities, be sure to set a budget before you start playing. Decide how much you're willing to lose and stick to that limit. Divide that budget over several hands to give yourself more chances to win.
Training and strategy
It is essential whether you want to play blackjack in a live casino, or in an online one. Learning the theory and getting the hang of the game is the first thing you need to do. Although the premise of blackjack is quite simple, you will soon realize that it is a much more complex game than it may seem.
What's more, the strategy is so diversified that mastering the game can take a certain level, so getting professional is the best way to prepare yourself well to know how to play blackjack in the casino.
And remember that training is an ongoing journey, so you're going to have to develop a routine and follow it diligently in order to improve your game.
Manage your bankroll properly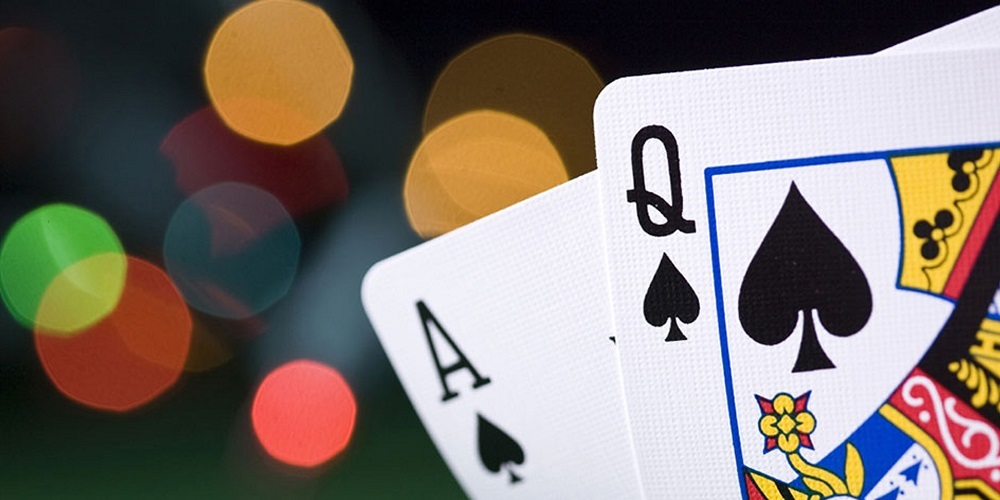 A classic. If you've dealt at poker tables, you know how important it is to manage your bankroll properly. It's the same in blackjack. You will have to measure your moves very well in order not to burn your chips too early.
Playing without a bankroll control will make your BRM bad and, therefore, your continuity in the game will be compromised. To avoid this, you can create budgets and bankroll limits. It's not only about knowing how to play blackjack in the casino, but also about learning how to manage your bankroll efficiently.
Understand how a casino works
Before you sit down at the blackjack table, you should be aware that playing in a casino is not the same as playing from the comfort of your own home. The environment has a clear influence on the player's decision making, so you should adjust your body to the sensations of being in a different environment.
Knowing how to play blackjack in the casino will not be enough to find your optimal level as a player: being 100% adapted to those sensations is what will allow you to play at your highest level.
Avoid insurance whenever you can
Playing blackjack in a casino allows you to play with all the possibilities the game has to offer, but there are some that you should rule out right off the bat. For example, side bets will rarely offer you any attraction. Normally, it is advisable not to play them.
We are talking about side bets that you can make if the dealer's visible card is an ace. Why avoid them? Because they are not profitable, and they will distract you from what is really important: playing your hand your way, and in the optimal way.
Practice online whenever you can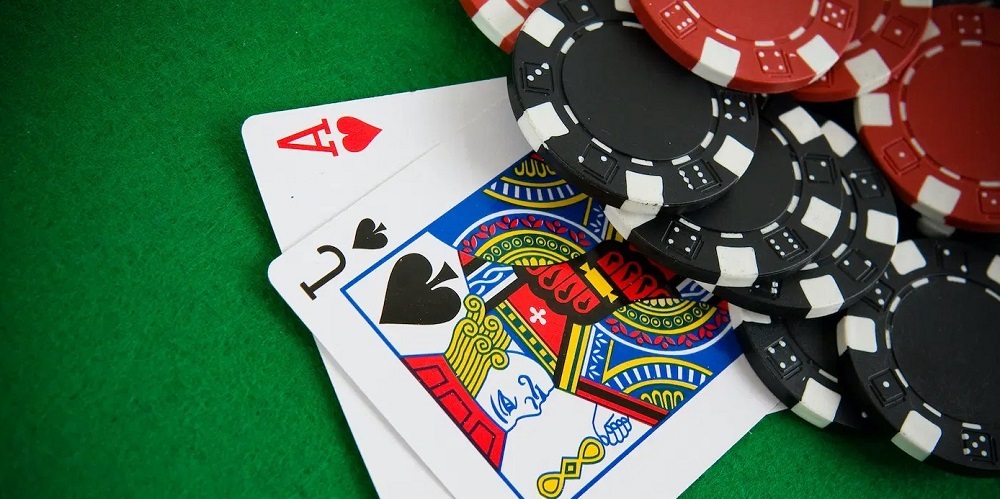 If you are one of those who have always enjoyed online gambling and you don't know how to play blackjack in the casino, the most advisable thing to do is to try to train and adapt your body to a new environment. With that, you will have much to gain if you already had the level.
But sometimes the displacements are not very feasible, but it is still necessary to maintain an adequate level so as not to get rusty. What to do then? Resorting to blackjack in online casinos is a good option, especially when your Achilles heel is a game you want to try and not so much the environment or adaptation.
Practice whenever you can, preferably in physical casinos if you have them within your reach, but resorting to online blackjack games is an excellent alternative for accessibility and immediacy.
Learn by watching
Although it seems that reading opponents is something typical of other games, in blackjack observing the game of other players is equally important even if you do not compete with them. Watching them can be interesting not only for your own learning, but also to diversify strategies and games with which to defeat the dealer.
In any case, this will also allow you to see in practice how certain moves work without having to put them into practice yourself. If you manage to extract the value of observing the play of others in a game of blackjack, you can benefit from the conclusions you draw during the game without involving yourself or risking your stack.
Stay calm, follow your strategy and enjoy the game. After all, part of the charm of blackjack is in the excitement of the game, in every decision you make and in the ability to adapt to whatever hand you are dealt.
So there you have it. With a solid strategy and good money management, you'll be ready to take on the dealer and, hopefully, emerge victorious. And remember, each casino may have its own rules and variations, so make sure you know them before you start playing.
Do not miss: